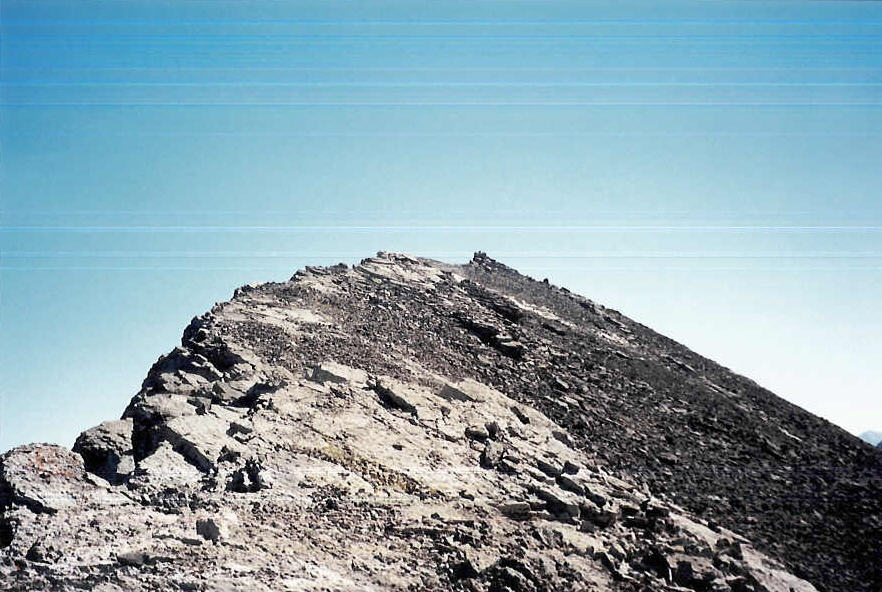 The summit ridge of Mt. Buller
Once you get to the col, you turn left and flounder up loose scree and a few slabs. The face narrows to a ridge near the top, and you pass a final friction slap on the way to the ridge. Alan expresses concern on this part, but I found it rather easy, though you wouldn't want snow on it, as Alan warns. Continue along the ridge, where some exposure keeps you in check at a small downclimb (middle foreground of picture). I found this part much more unerving than the friction slab (which was more or less free of loose rocks, at the time). After that walk to the summit.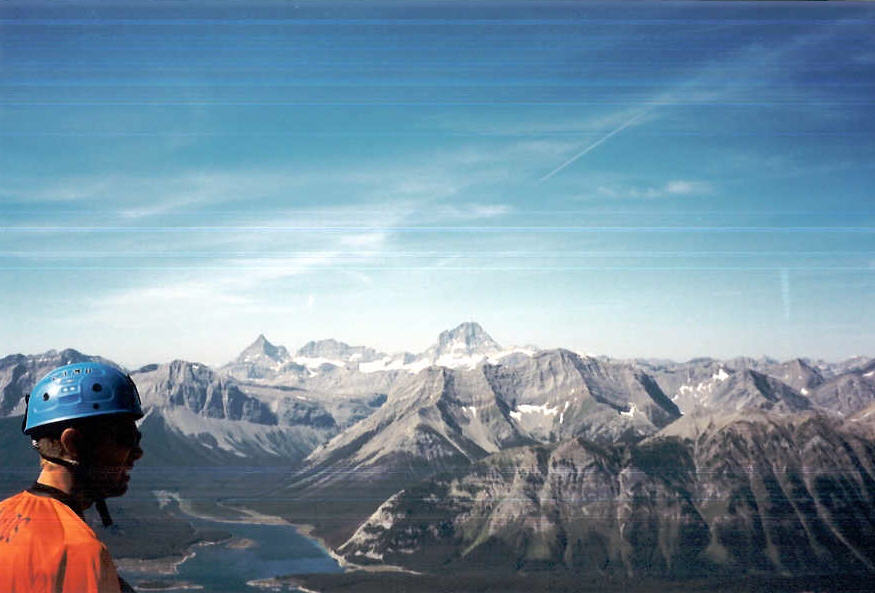 Frank on the summit
Looking towards the big boys: Eon, Aye, Lunette & Assiniboine.
You could see Mt. Temple off by Lake Louise, Mt. Ball and not to mention the view of Sir Douglas, icy King George, Birdwood & Smuts all lined up.