June 16/03
I ascended Athabasca with a Yam course. Saturday and Sunday the weather was a little off, but still not too bad for the icefields! However, on monday it cleared up quite nicely for our climb up the AA route. Conditions were excellent all the way to the top; all crevasses were completely covered, including the 'schrund (not so on the Andromeda side of the col).
We were to leave the campground at 4am and be hiking at 4:15. Not a bad plan - I set my alarm clock for 3:30 which would have left me tons of time. I woke up 15 minutes before it's supposed racket, but either I didn't hear it, or it didn't go off. At 3:58, Aaron our guide was shaking my tent. I apologize to any campers who heard my early morning bluestreak. I was up and ready so fast, greased lightning would have had a hard time keeping up. I was twelve minutes from sleeping bag to walking up the snow coach road... still on schedule!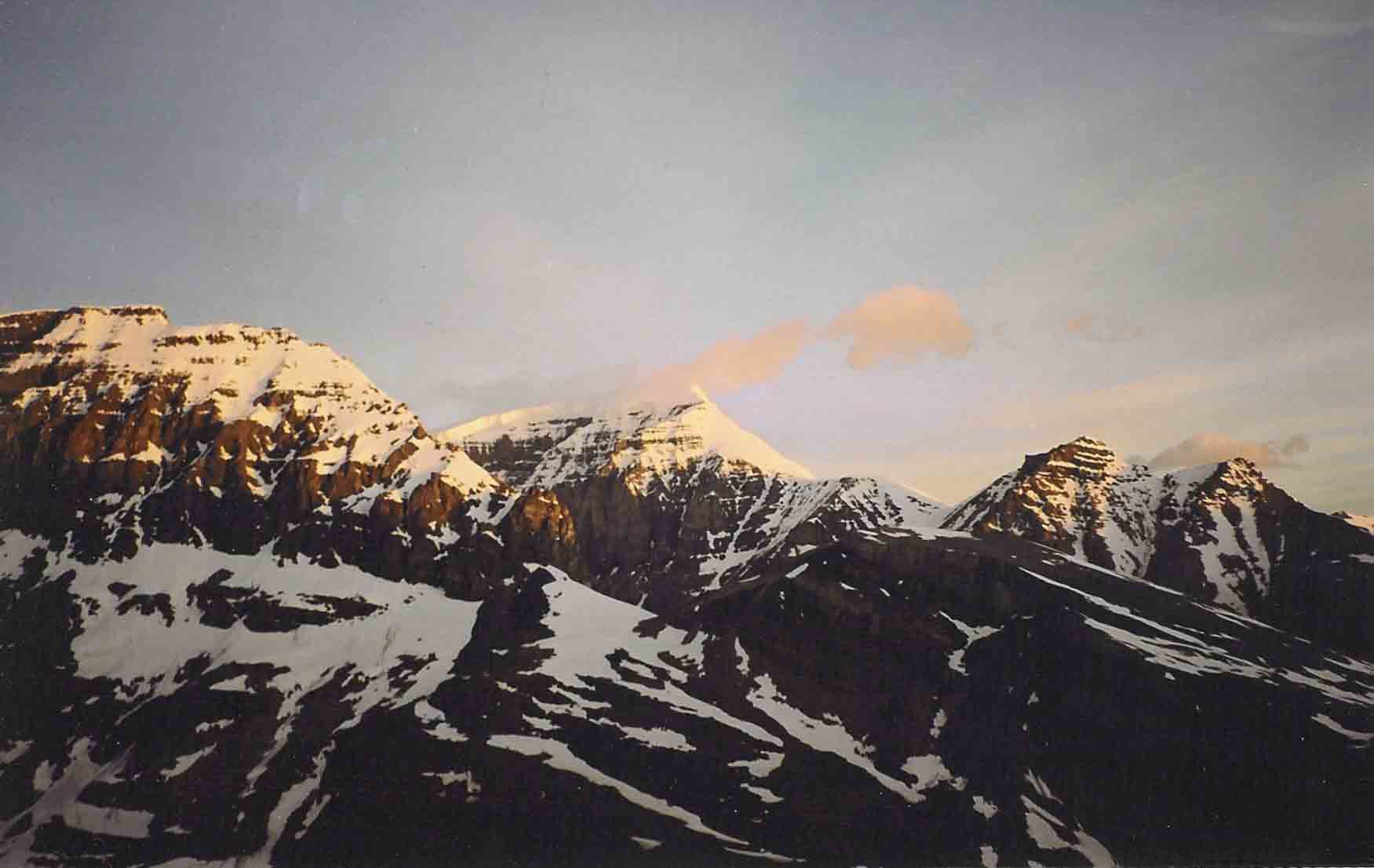 Sunrise on Little Snow dome and Kitchener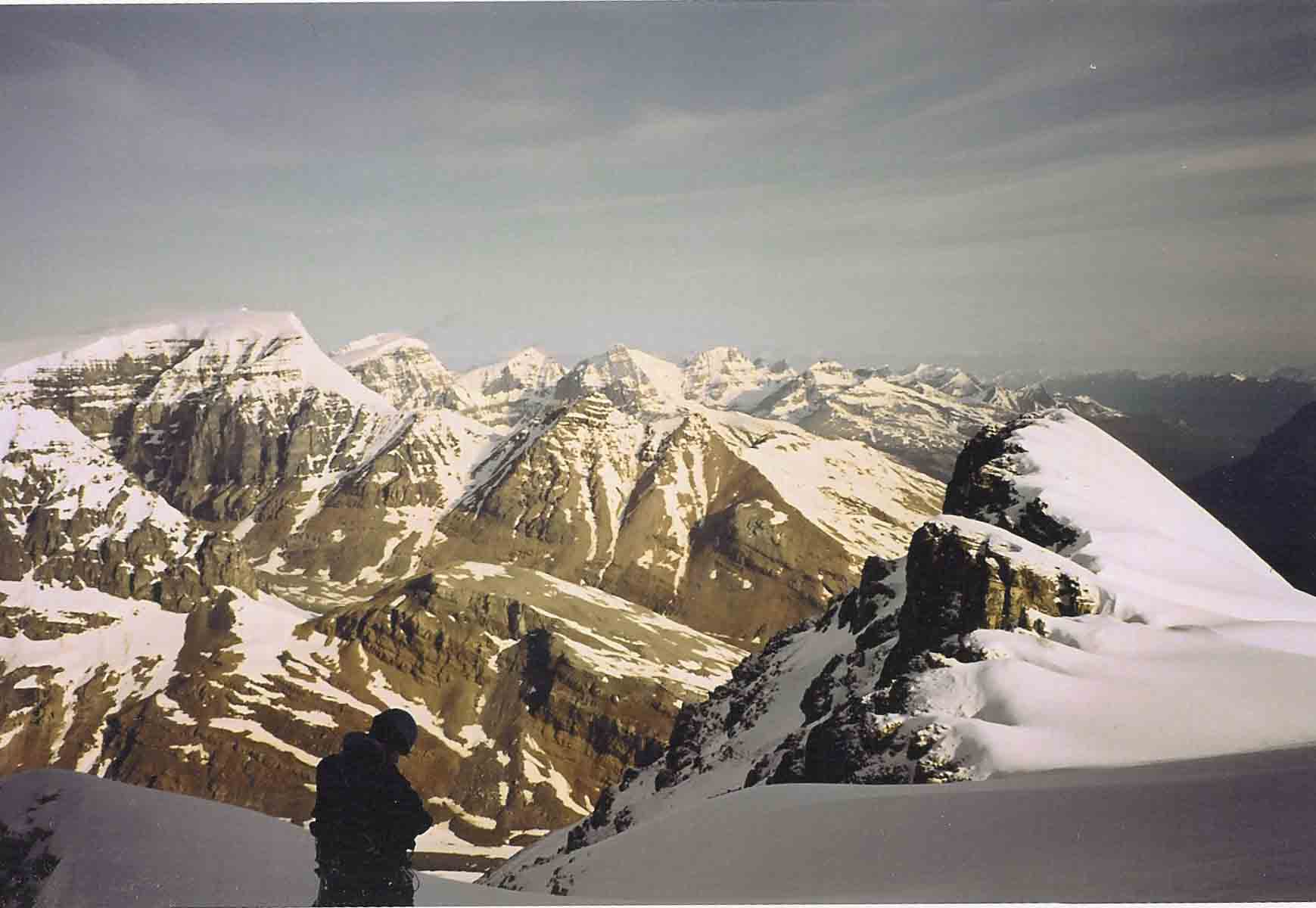 AA col looking North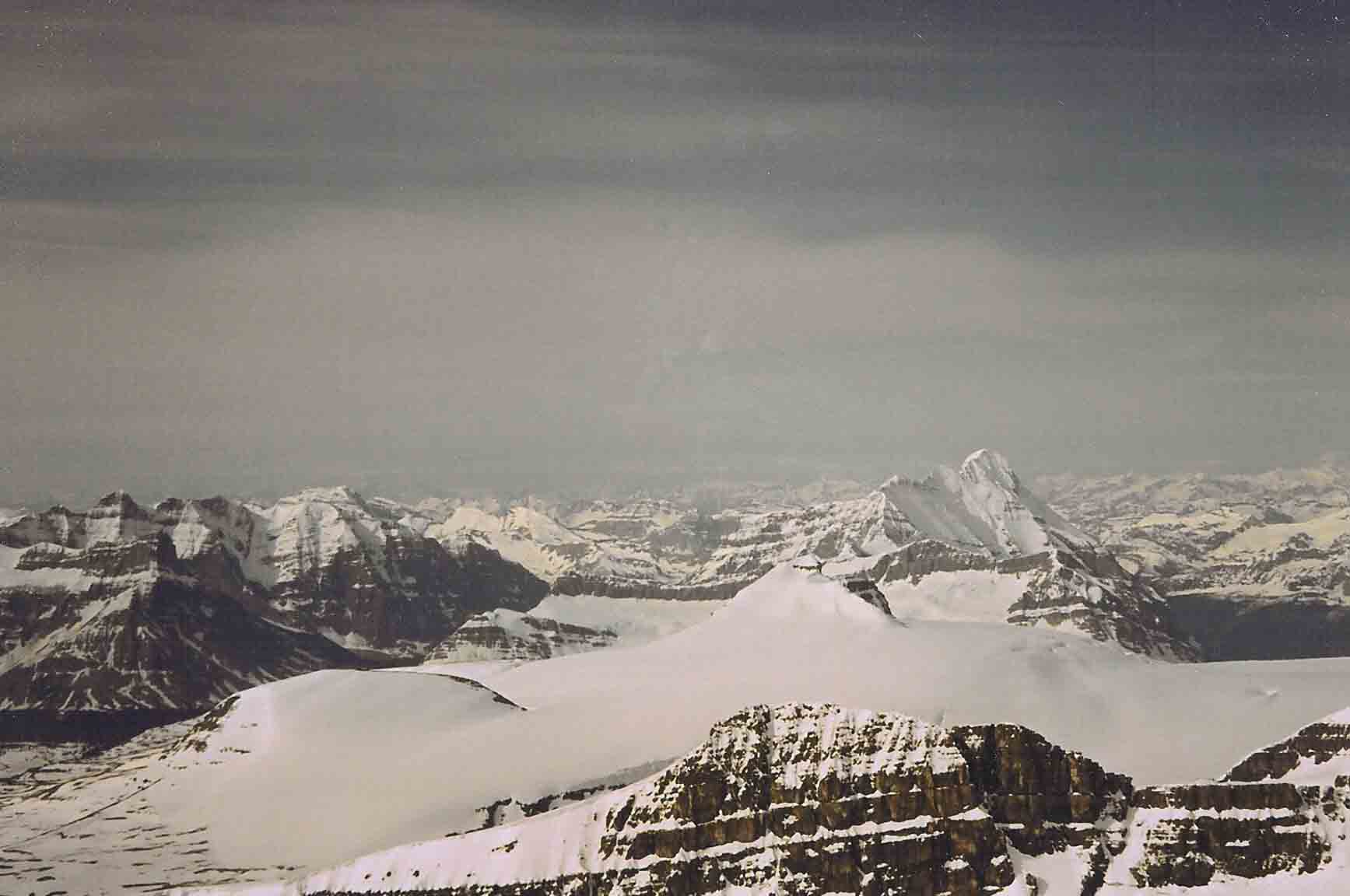 View west. Mt. Bryce with Castleguad in front
The view from Mt. Forbes in the south to Bryce in the west to Woolley & Diadem in the north was quite breath taking. For me, Mt. Bryce stole the show.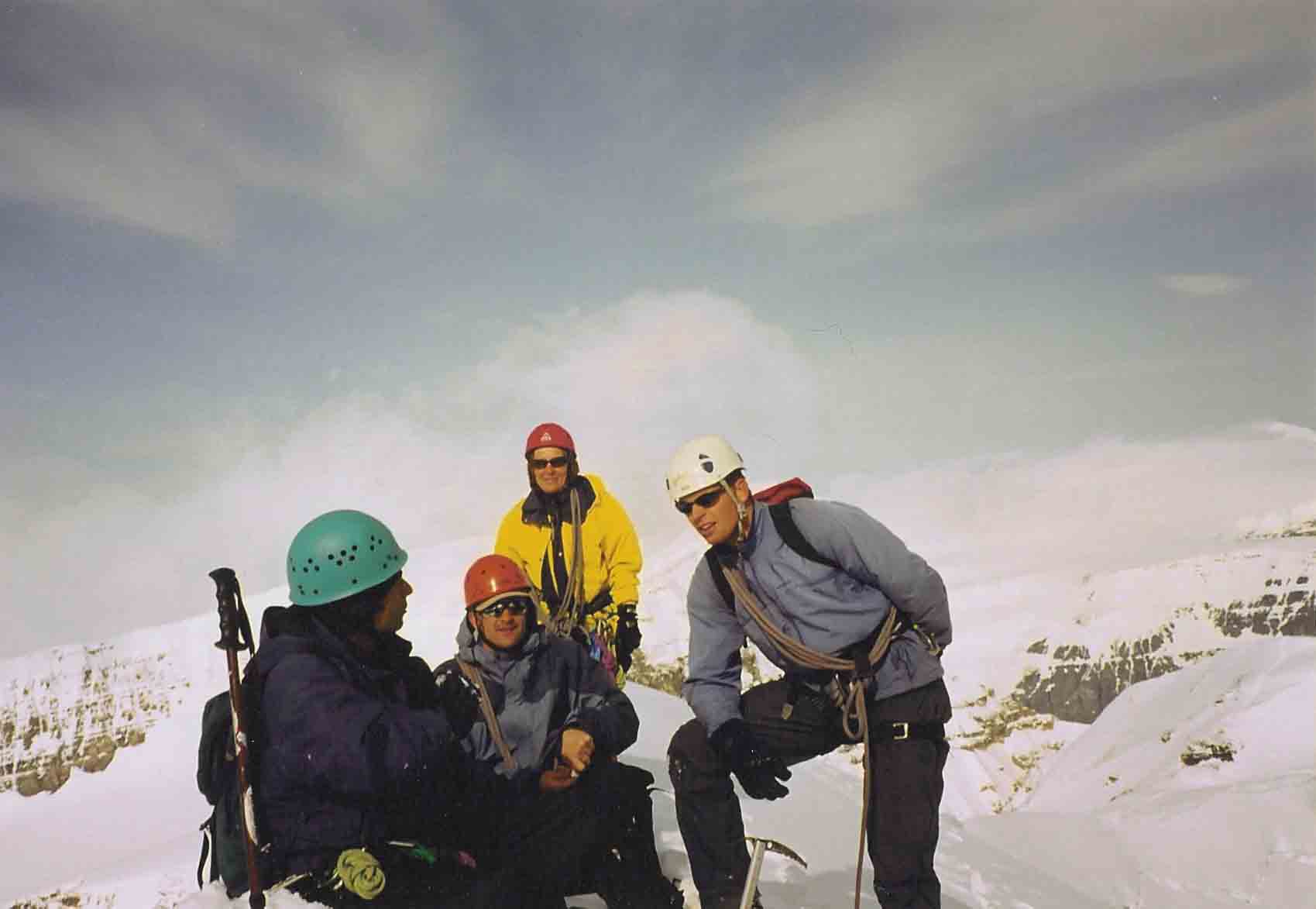 2nd rope team on summit
Aaron our main guide (white helmet, bent over) has climbed Mt. Robson twice, via the Kain face - lucky bastard!!! I guess that kind of opportunity comes with being a great guide.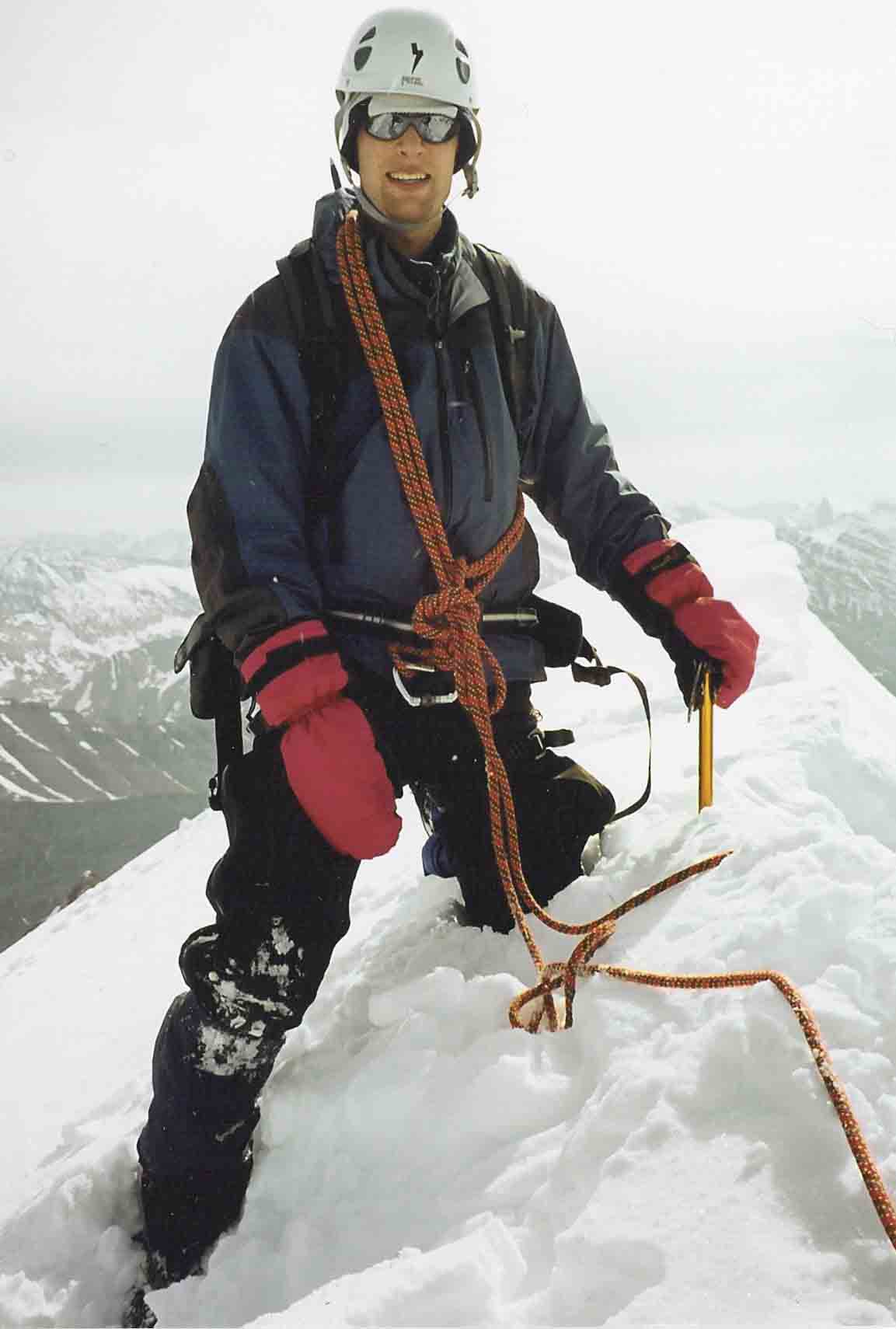 Frank on the summit
RT 7.75hrs