1: July 12/03, went with ACC; pretty crappy compared to next trip up.
2: 18/07/04 - Pete and Vitto came with me this time. Beautiful day, not even that crowded. Met a trio coming off the east ridge too. Good thing we came down the bowl again - there had to have been a good 20 or 30 people at the pass alone.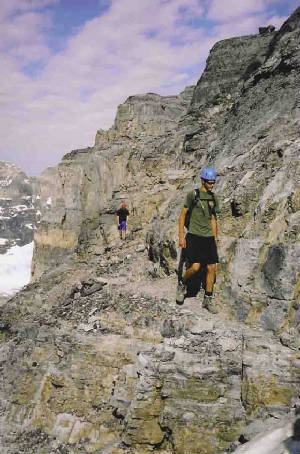 Pete and Vitto traversing a ledge near the grey band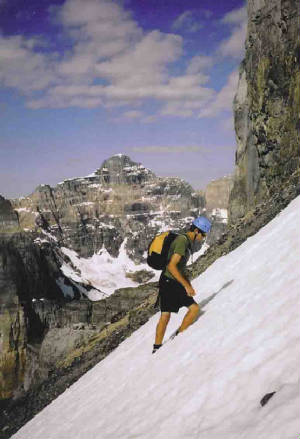 Vittorio chugging up snow; Hungabee behind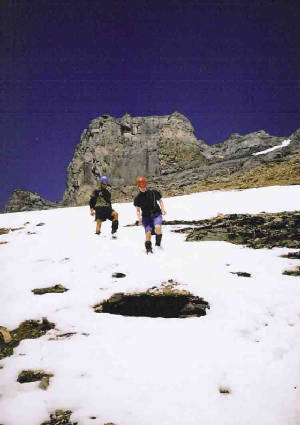 Pete and Vitto running down snow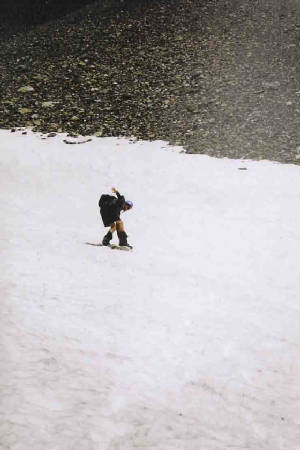 Vittorio demonstrating 'rock boarding' with uncanny ability
RT 20/07/04 - 10hrs car to car, includes needless waiting
RT 18/07/04 - 7.5hrs; 3.75 up, and a few sun soaking breaks on the way down.