July 19&20/03
Bruce and I made this a two day ordeal. I thought about the idea of doing it in one day, but I'm glad that I never gave it any serious thought... sunday was long enough!
We hiked into Aster lake saturday afternoon, then started at 4:30am. The ascent took a fair bit longer than I had anticipated, and was about ready to 'call uncle' at the base of the north face, fortunately Bruce took the lead and I started to feel less sickly as we climbed higher. We descended the NE ridge to the gully, where we down scrambled (loose rock) to the snow, then plunge stepped down to the glacier floor. After that, it was just a long walk with heavy bags, at a strenuous pace (to try and meet a return time I gave my parents!) all the way back to the car.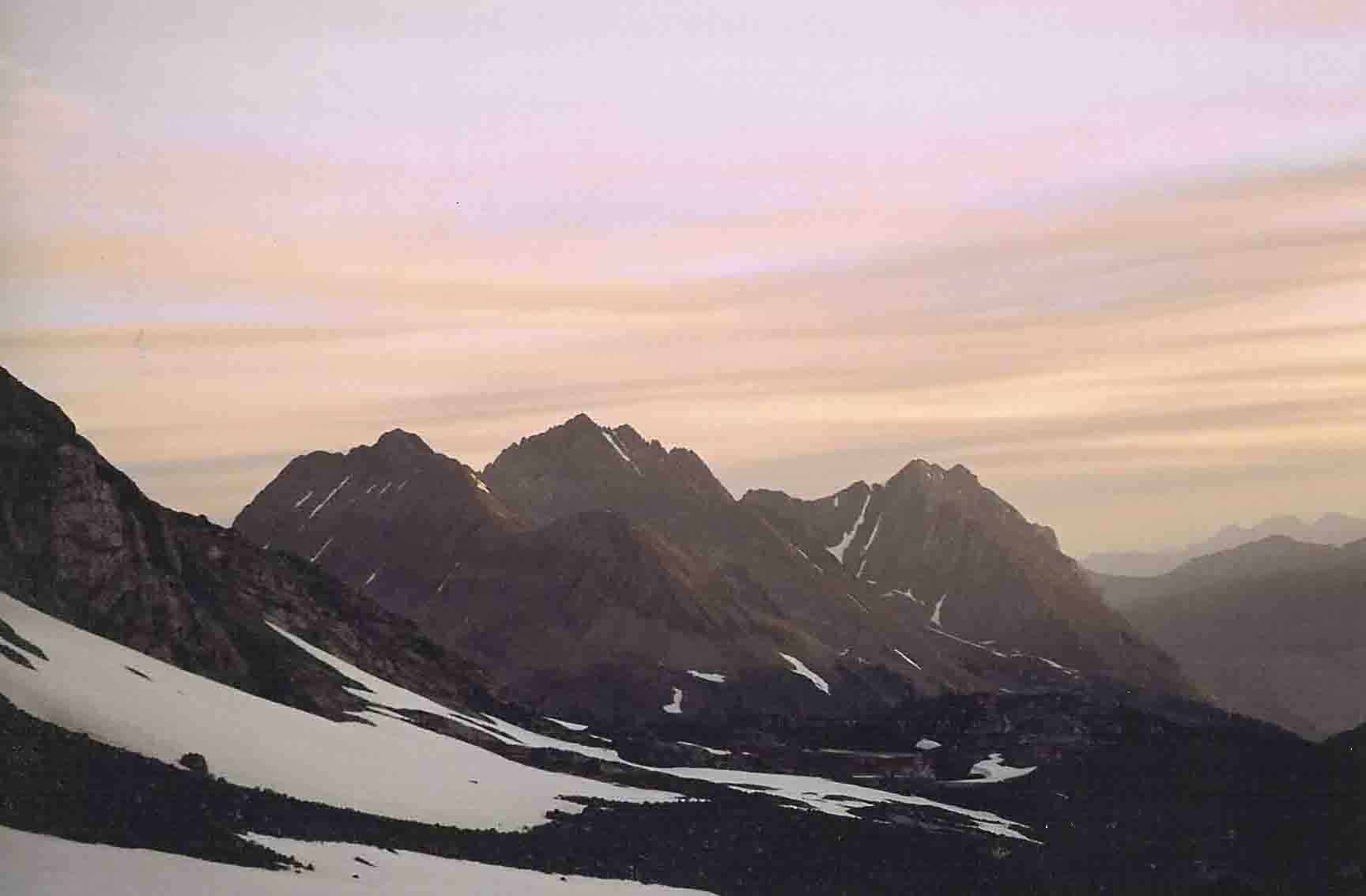 Sunrise on Mt. Lyautey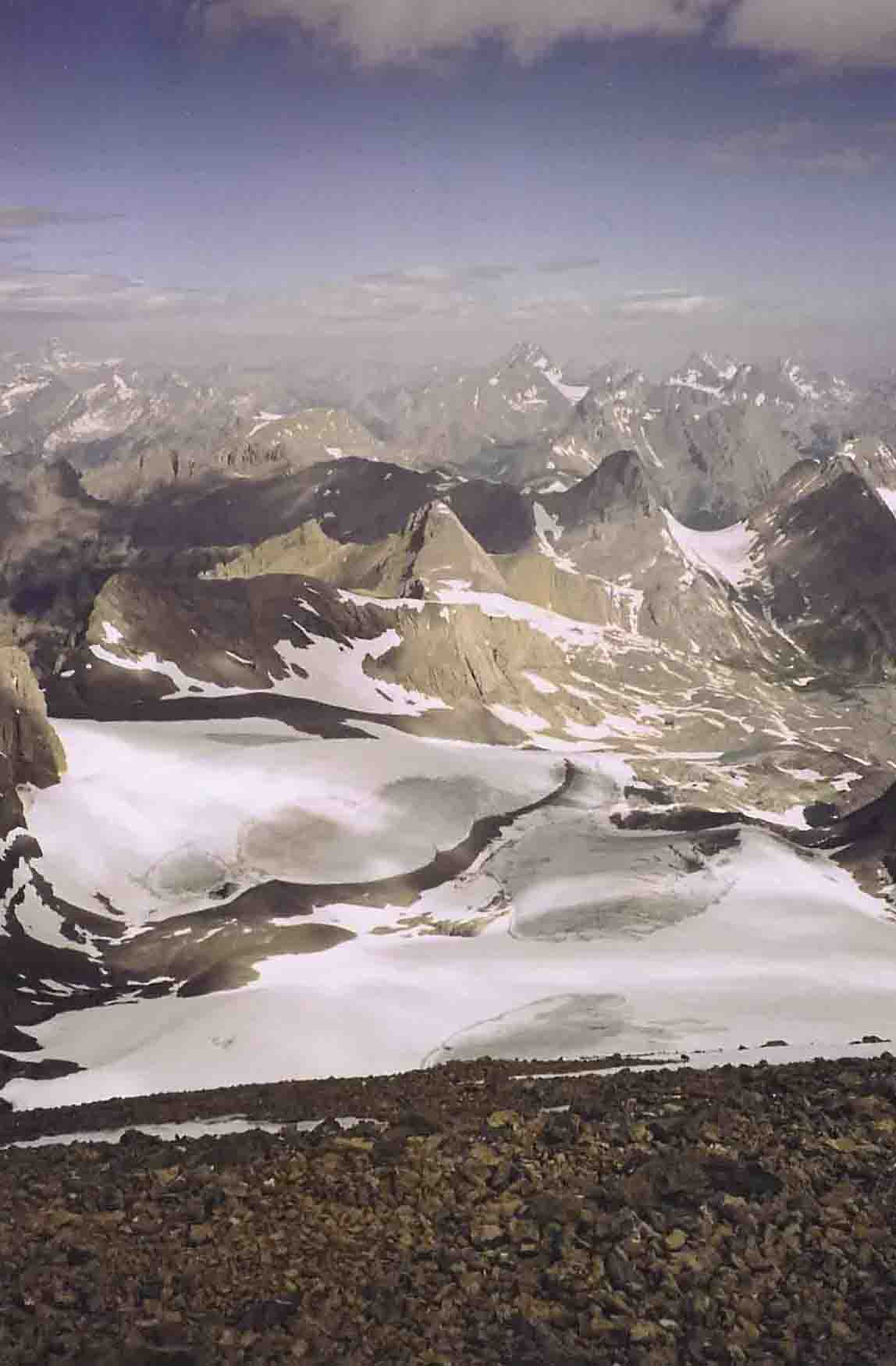 From whence we came...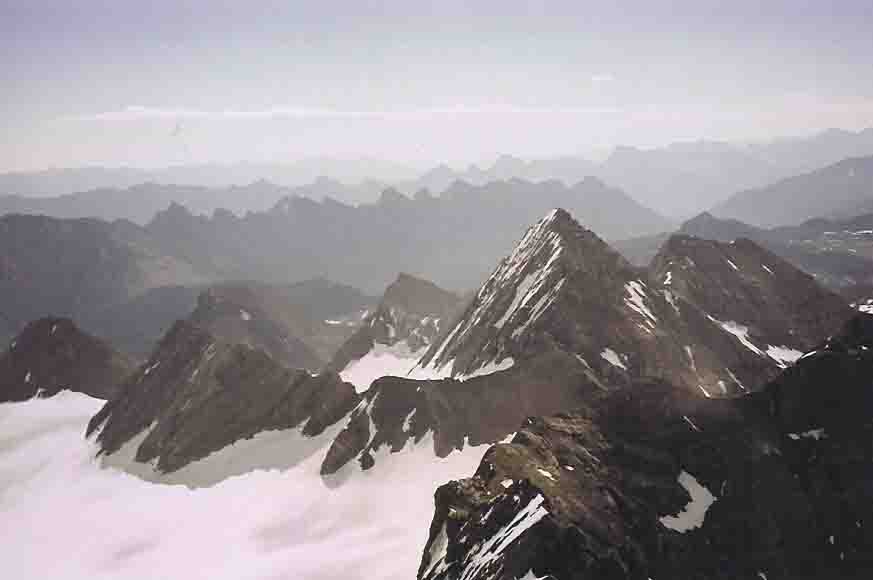 Petain Glacier... bigger than I thought!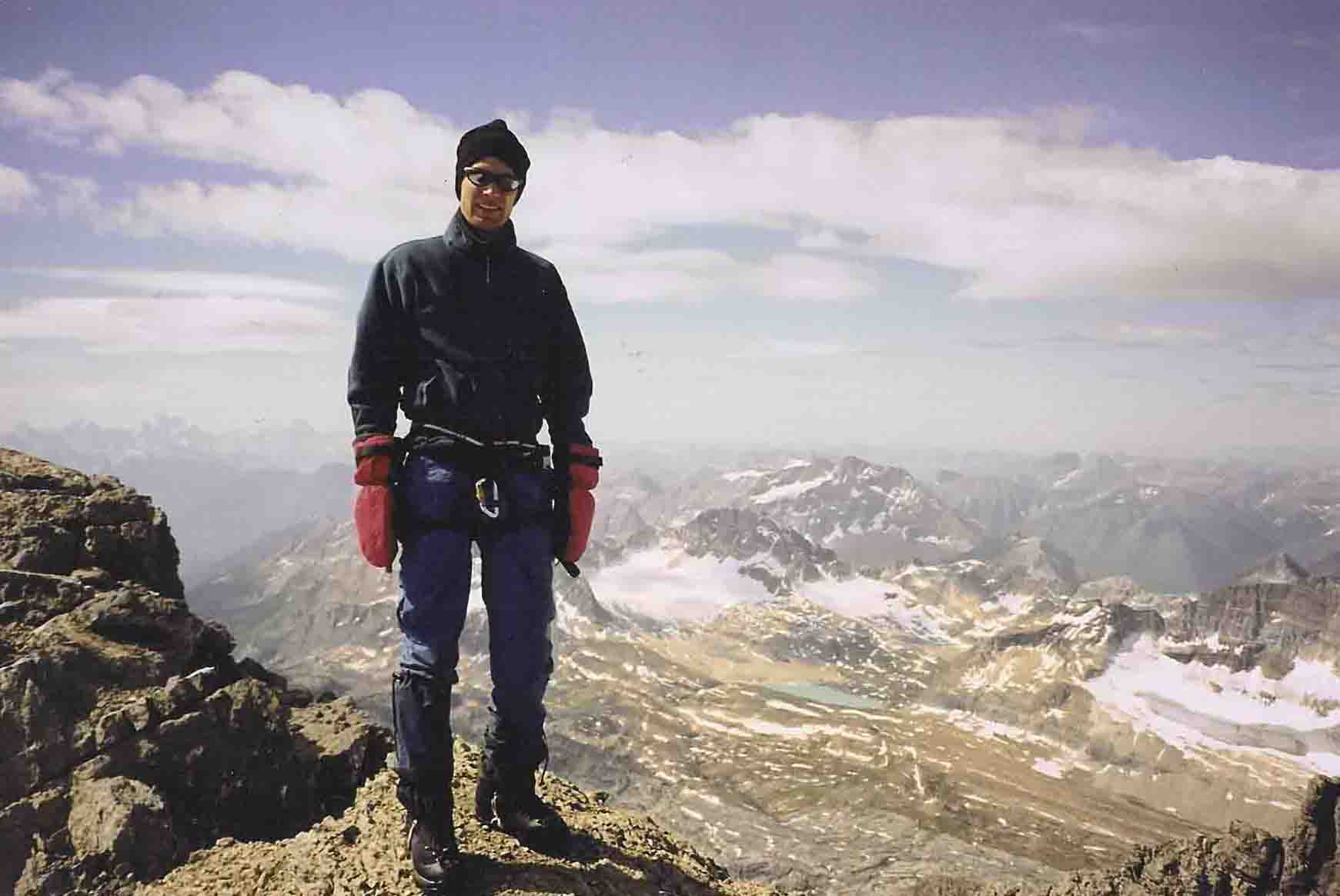 Summit smiles, despite the long walk ahead.
Correct me if I'm wrong, but considering Joffre is in the French Military group, why the hell does everybody call it Joff-ree? Were it called the Italian Military group, I'd let it fly, but come on... it's gotta be pronounced Joff-reh! That as bad as pronouncing arete, 'aretee.'