Oct 5/03
Pete, Vito and his sister, their dog and I went up The Fortress on an incredible October day. We went up and down via Chester lake, as Vito and his sister had snow shoed the loop in the winter and were loathe to repeat it, even if it was dry!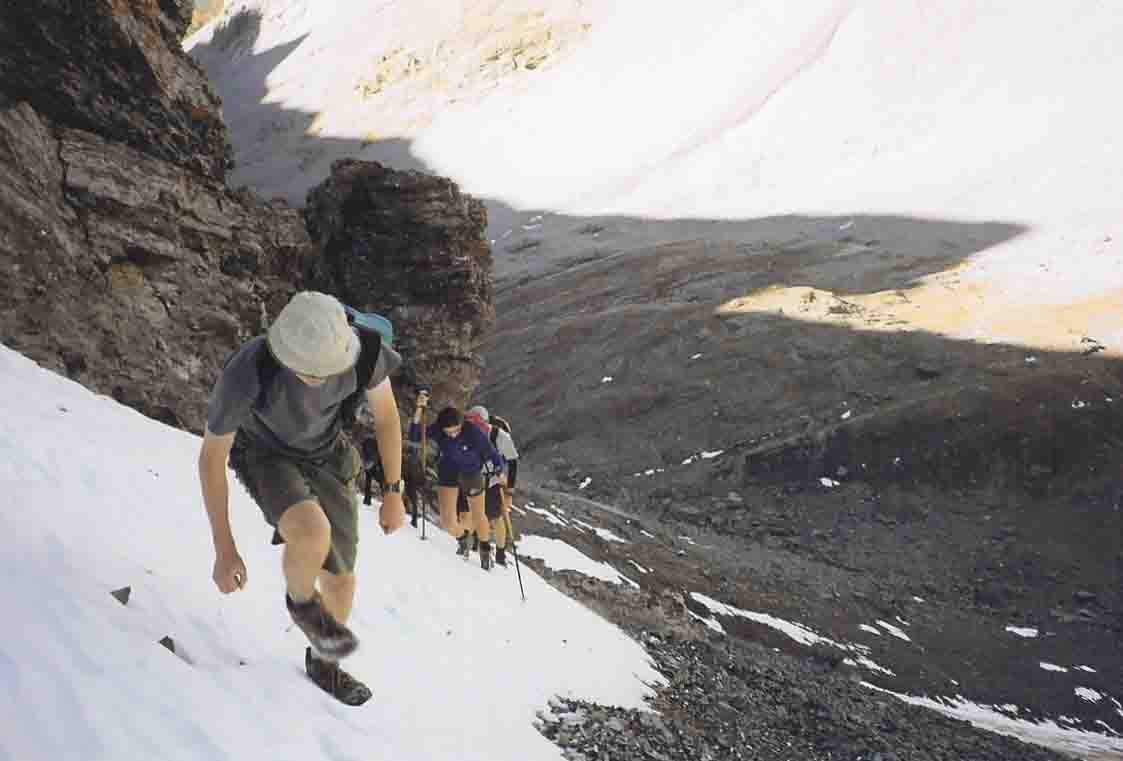 Climbing up the Chester Lake side of the col
If you're coming from Chester Lake, you'll want to utilize any snow available (if you're experienced enough, blah, blah...) because the scree is wickedly loose.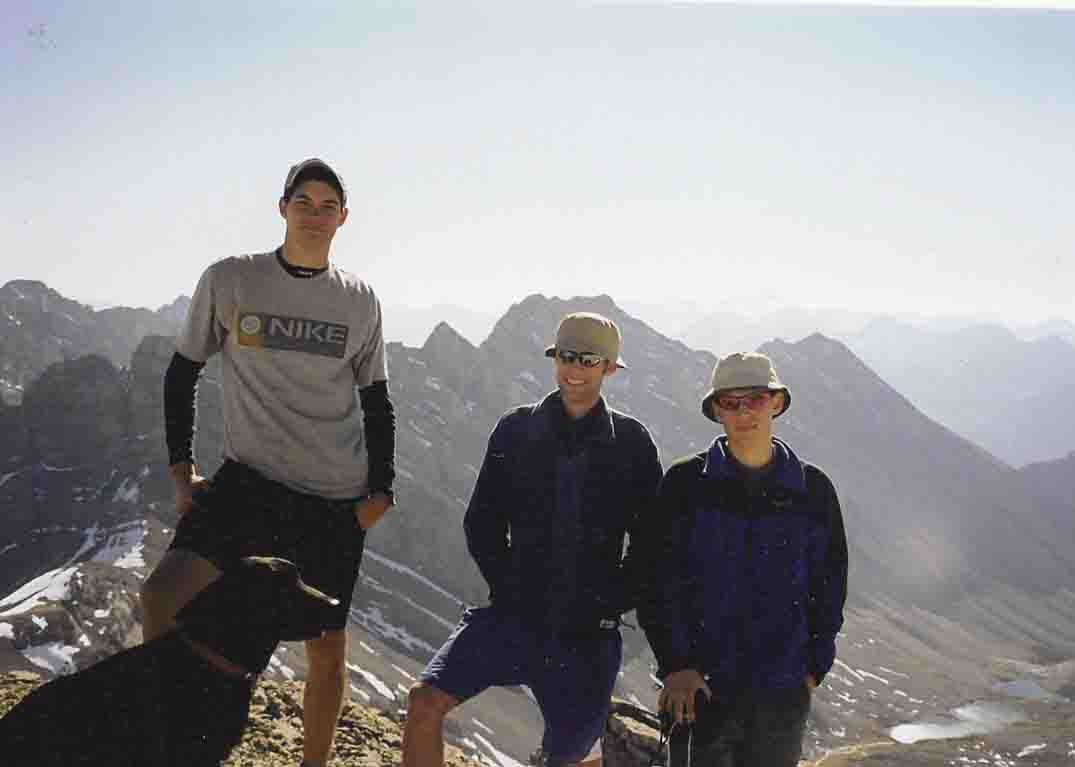 Vito, Piero the dog, Frank and Pete on the summit