22/06/04
This is the mountain above Lorette Ponds, some call Wasootch mtn. We parked at the Mt. Allan view point and headed up the middle rib to the ridge proper. There's actually a good trail starting at a stand of birch, marked with a cairn. Believe it or not, you get to start scrambling 10 minutes from the road. The rib is the most difficult section. The main ridge is easy scrambling. Visited the twin summits before returning down the gully towards the ponds.
Not much to say really, routefinding is not a problem as neither the rib or ridge are very wide. Careful on the steep rock below treeline.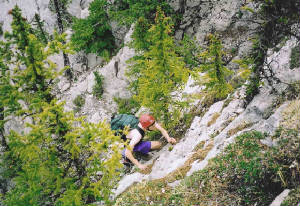 Steep tree scrambling minutes above the car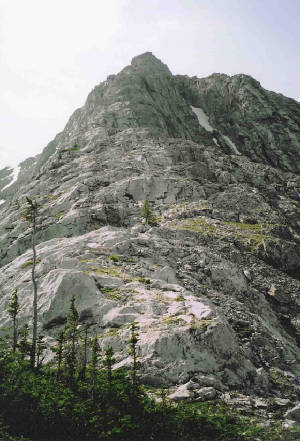 The upper ridge is tamer than it looks.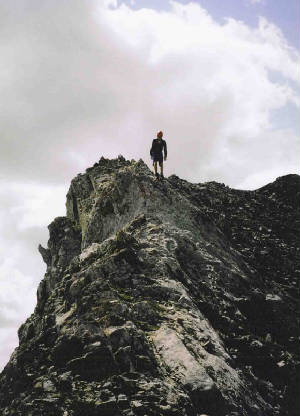 Pete somewhere near one of the twin summits.