10/07/04
Bryanne wanted a taste of real scrambling, so Vitto and I were more than willing to oblige. It's quite an enjoyable scramble. We went up from the Boom Lake side. Next time I do it, I'll do the same, but rip down the gully towards O'brian lake and hike back around to the Boom Lake trail. The only people we saw all day were a couple guys that climbed the NE ridge and were leaving just as we got to the top.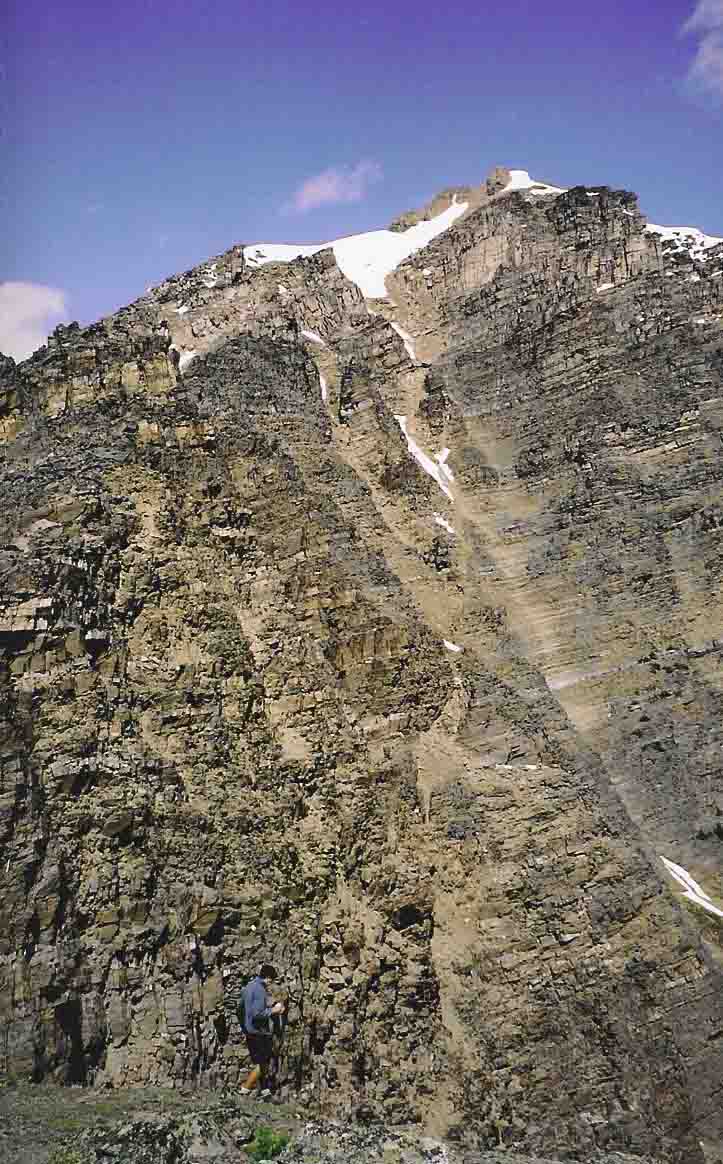 Vittorio checking out the gully from Taylor Lake
We intersected the ridge lower than what Alan's route photo shows, and enjoyed a greater distance of scrambling up the quartzite blocks. On descent we went down the big avalanche gully straight off the ridge. We thought we could save a little time because we could lose elevation quicker here, than on the ascent avalanche path. Once back at the shore however, the very marginal trail did little to alleviate the bushwhacking, and I think it would have taken about the same amount of time anyways. I also had to convince Bryanne that ALL scrambles had steep, shoreline bashing!;-)
Peering down the E. side.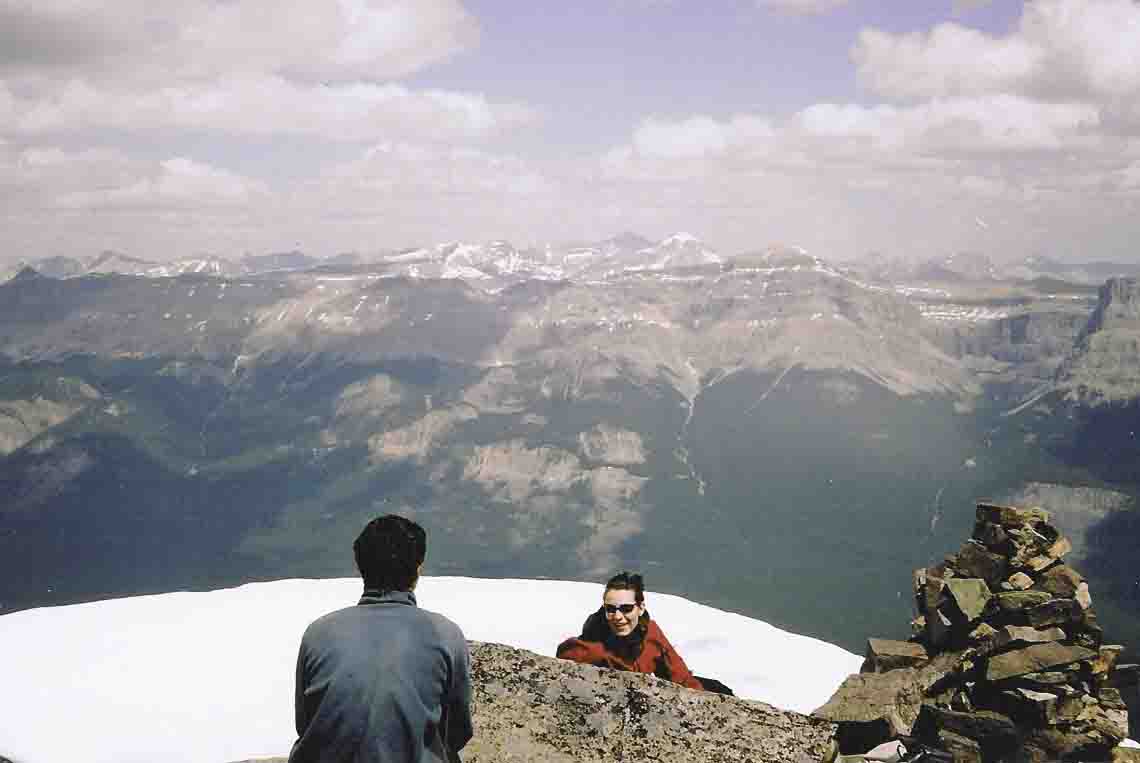 Vitto and Bryanne looking east.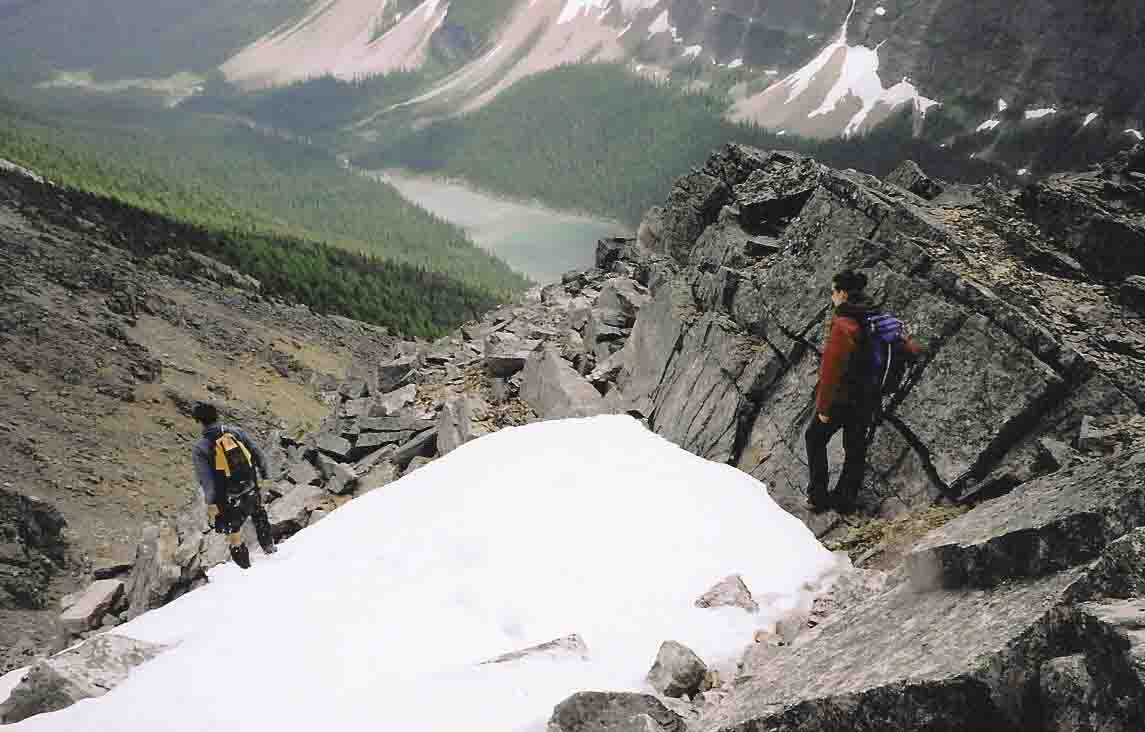 Just getting of the quartzite section; we headed straight down from here