May 16/05
Great day in the mountains. While we were driving in, it was raining pretty hard, so we flipped a coin - heads: Mt. Kidd, or tails: The Wedge. I'm quite glad it landed heads. After a sunshower for the first half hour it cleared up, and we enjoyed almost sublime stepkicking until the 2/3 mark where we transferred onto the rock. Then on the descent, who can argue with 300m of soft scree, then 700m of glissading? The snow was a little soft for a very fast glissade, but it was quite relaxing.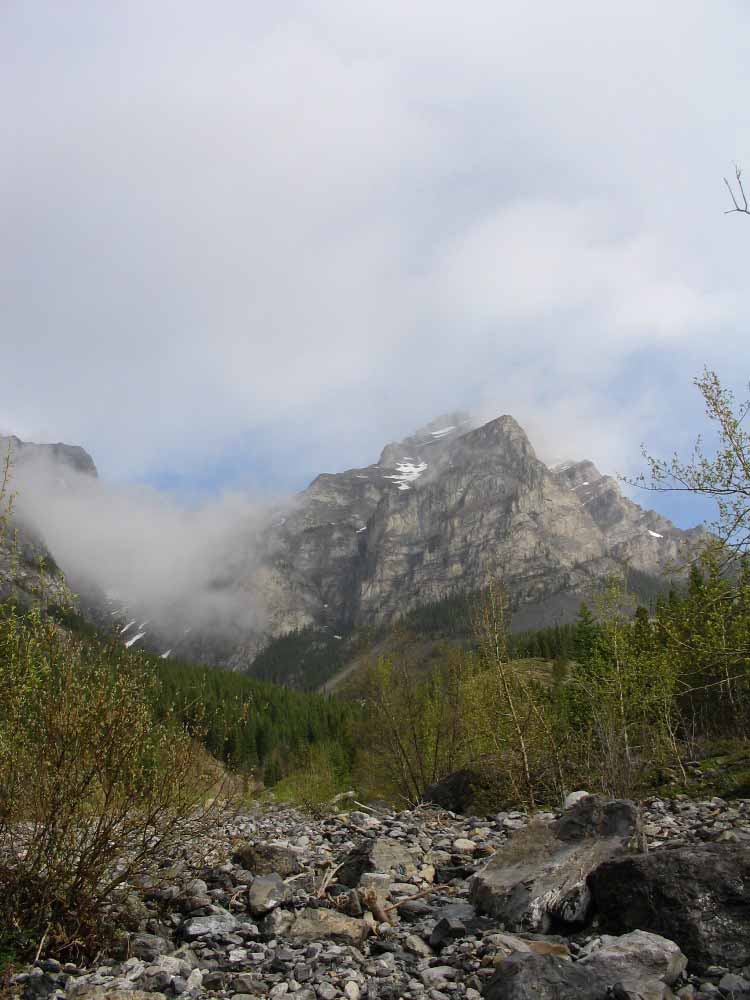 Early morning mist on approach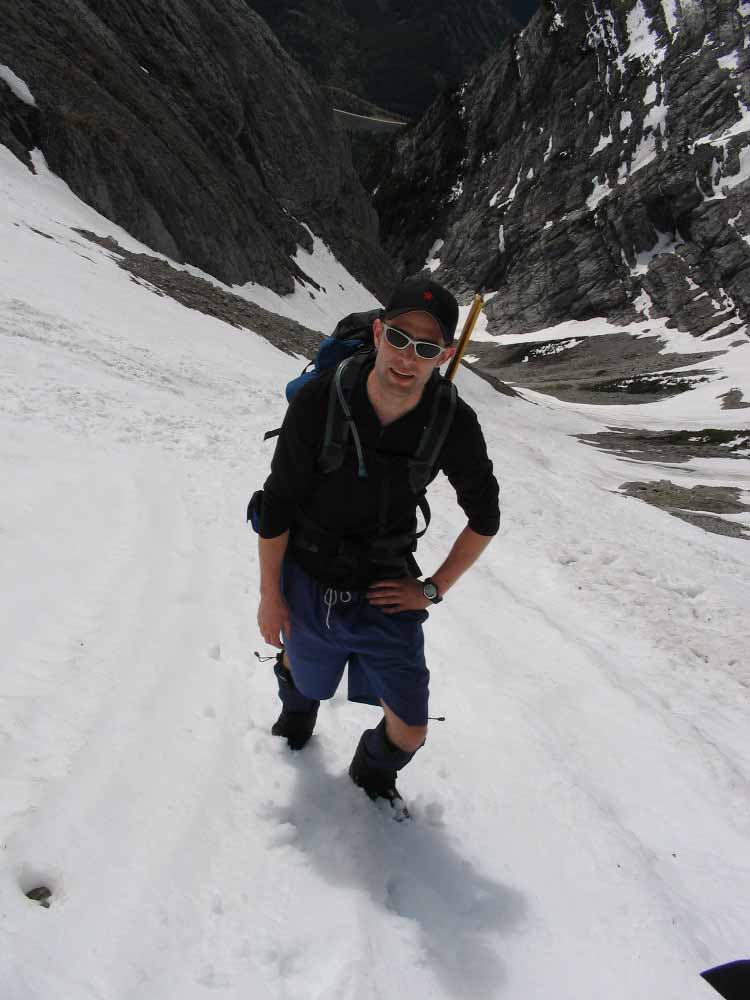 Perfect snow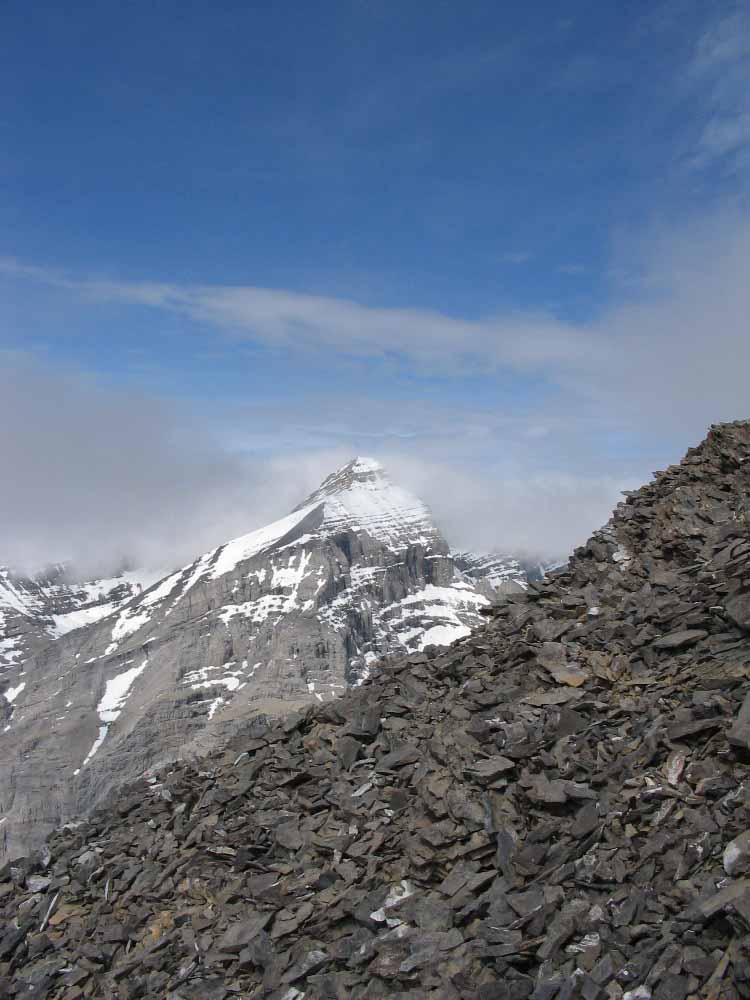 Bogart fighting off the mist
Almost.... there....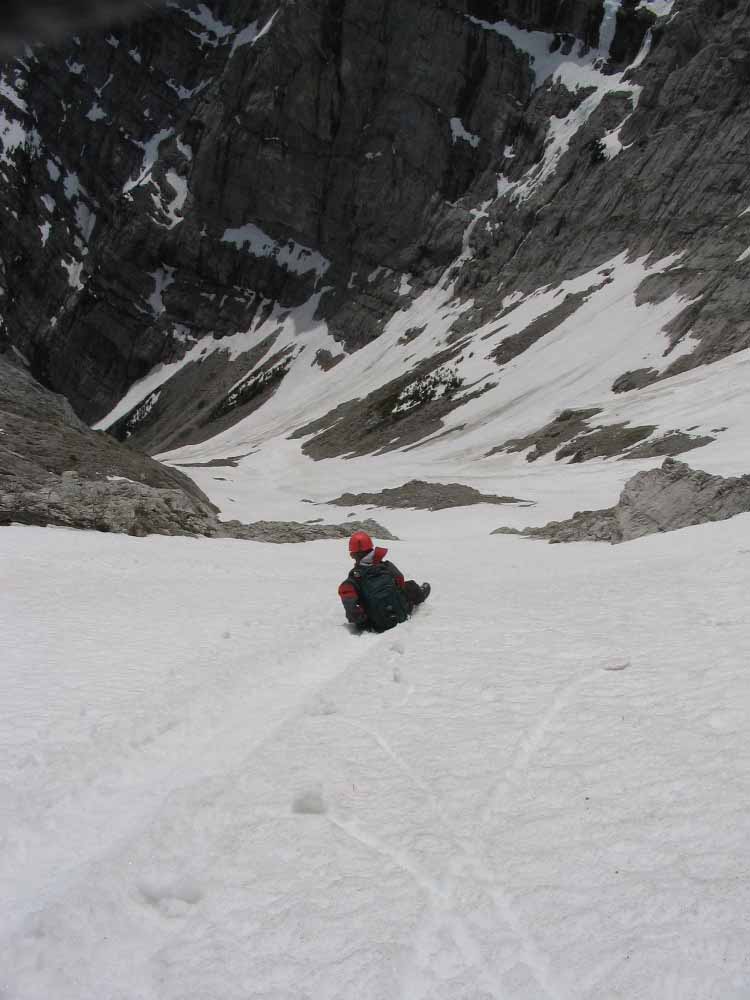 Give 'er!