July 7/05
Went with Linda Breton and Andrew Nugara. A head cold kept the spring out of my step most of the day, and views were all but obliterated at the summit. The mountain is pure choss with little to offer in the way of scrambling. My leg was hit by a 50lbs rock that *started to move after I was past it (it wasn't moving with the associated scree under my feet, more on it's own!). I heard it coming and managed to swing my leg enough so that all I sustained was some bruising and abrasions.
Pick a perfect day and hope you're the only ones on Tyrwhitt at the given time.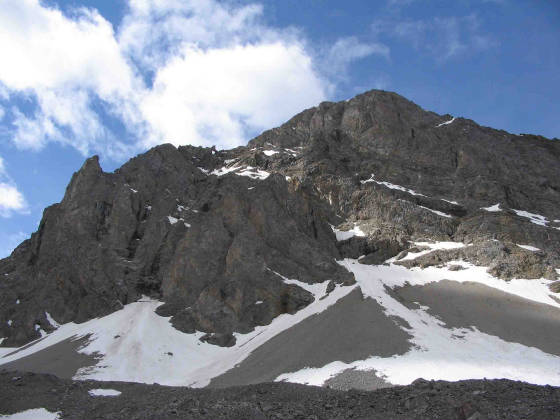 Staring up at Tyrwhitt, the window clearly visible.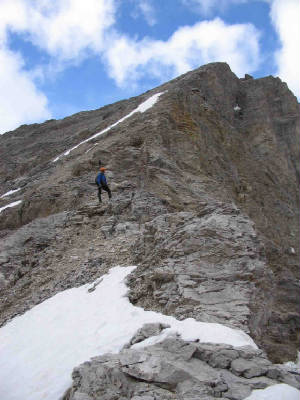 Andrew pauses just before the window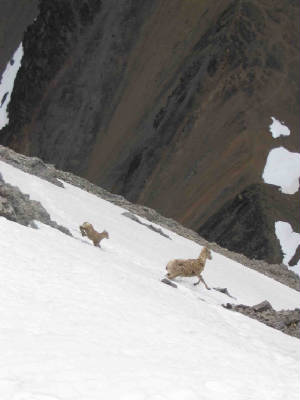 They caught up to us and almost ran into Linda before changing course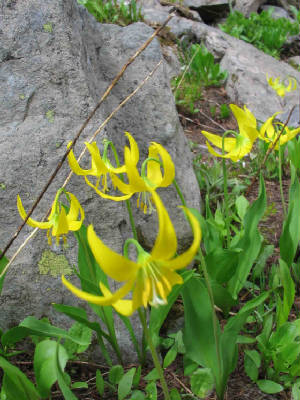 Summer - finally!