July 16/05
I was looking forward to doing Mt. Whymper this day, but the forecast prompted us to do something that didn't look as fun as Whymper. It rained all day, snowed an inch in about an hour and the best views were those conjured up by imagination. Take a note people, if you want good weather - don't scramble with Vitto and I! We stuck the to ridge the whole way, despite the fact most slabs were cascading water. Wet rock be damned - it's only fun with an inch of snow/slush on the crux, right?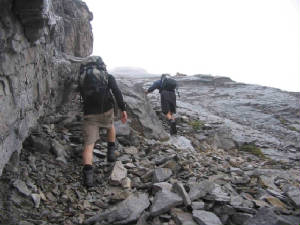 Craig and Vitto grovel upwards
This was the easiest way up the ramp, given the fresh snow
Visit the Rockies 2005!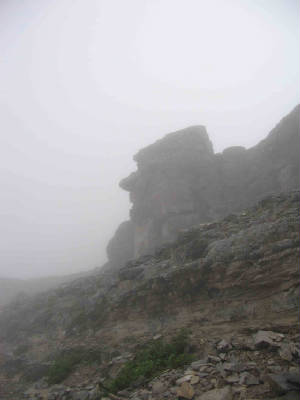 spot the face?