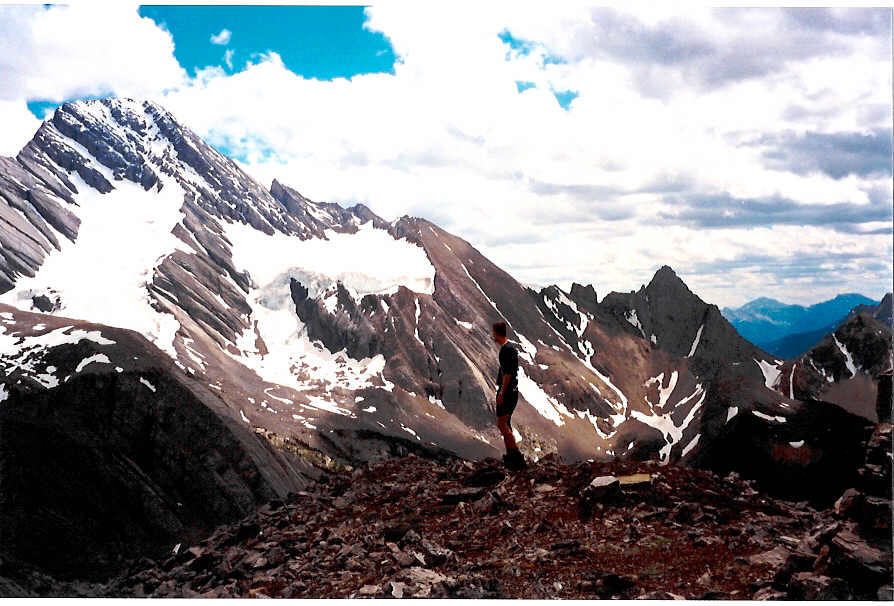 Mt. Sir Douglas from the intersecting ridge between Burstall and South Burstall Pass

Ahhhhhh, what's more relaxing than fly fishing? Well, a number of things as a matter of fact. Patience is definitely a virtue for this hobby (sport?). Just spend a day watching trout rise to your many immitations and flip their tails in disgust!!! Of course, you may chalk this up to my poor presentation, but I like to think somebody's playing tricks on me.
Of course, hiking you only have to worry about the flies getting you!
Holy Crap! An 18" cutt, pulled from a high, lake.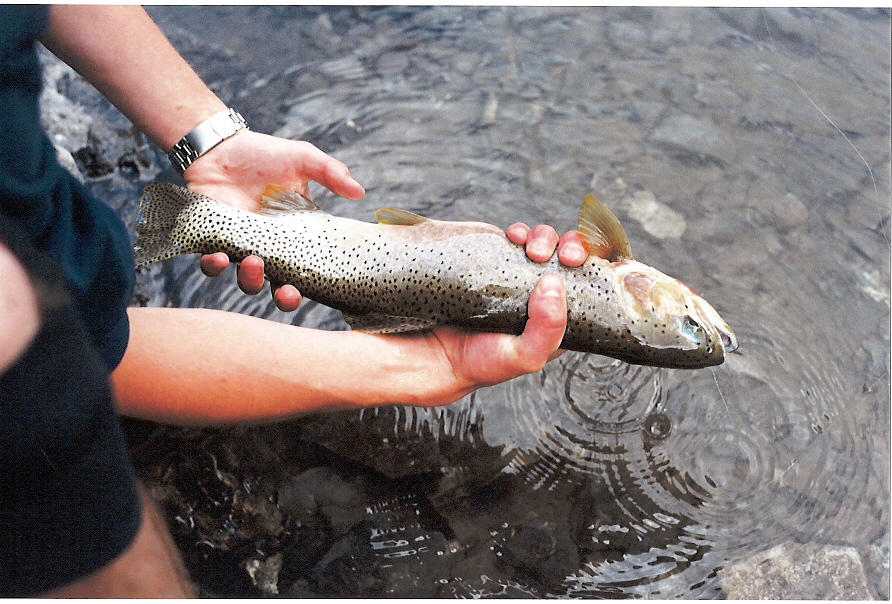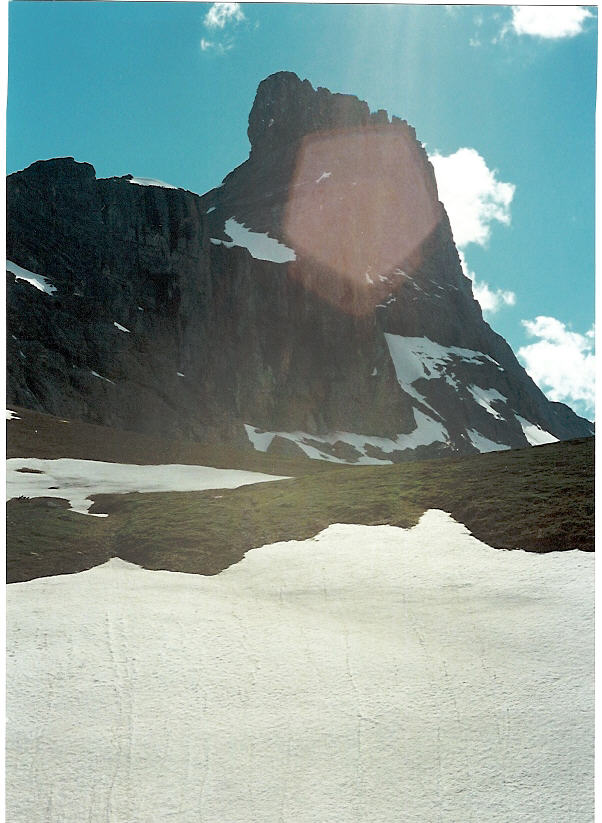 The Fortress on the way into Fortress Lake.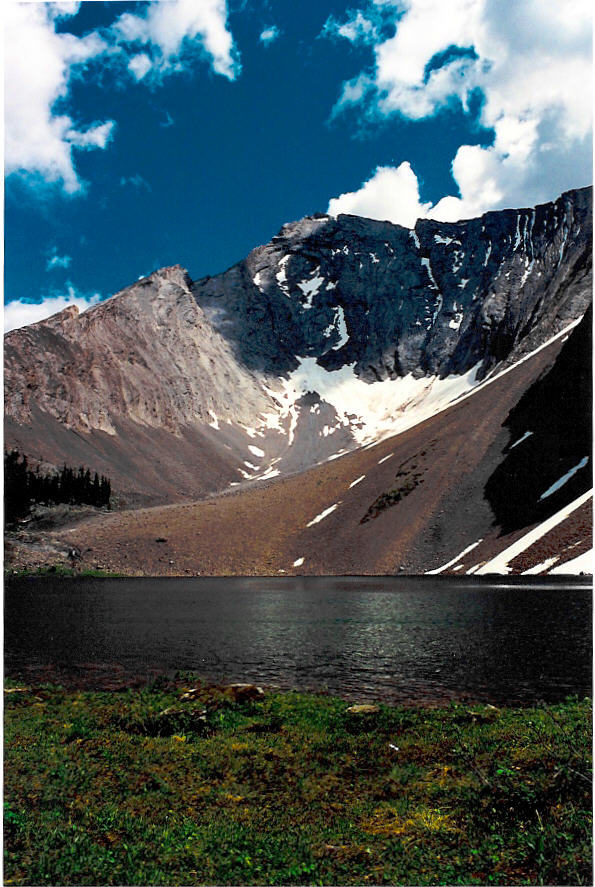 Rummel Lake and Mt. Galatea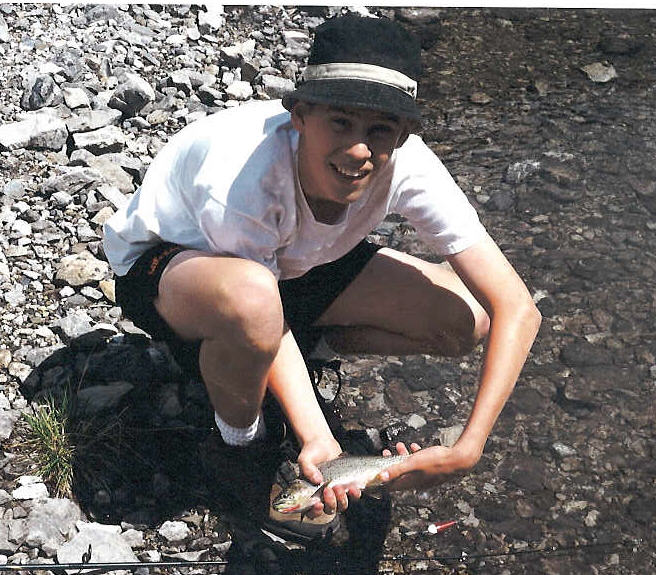 Pete, with a decent sized cutt.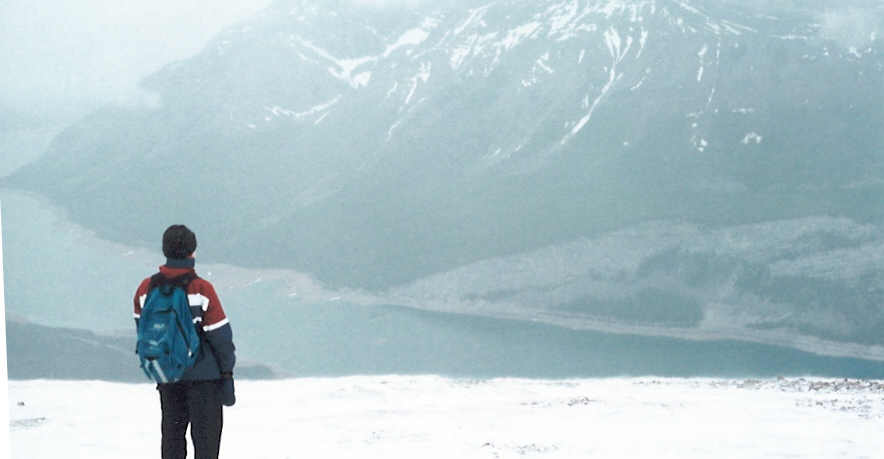 The windtower in June.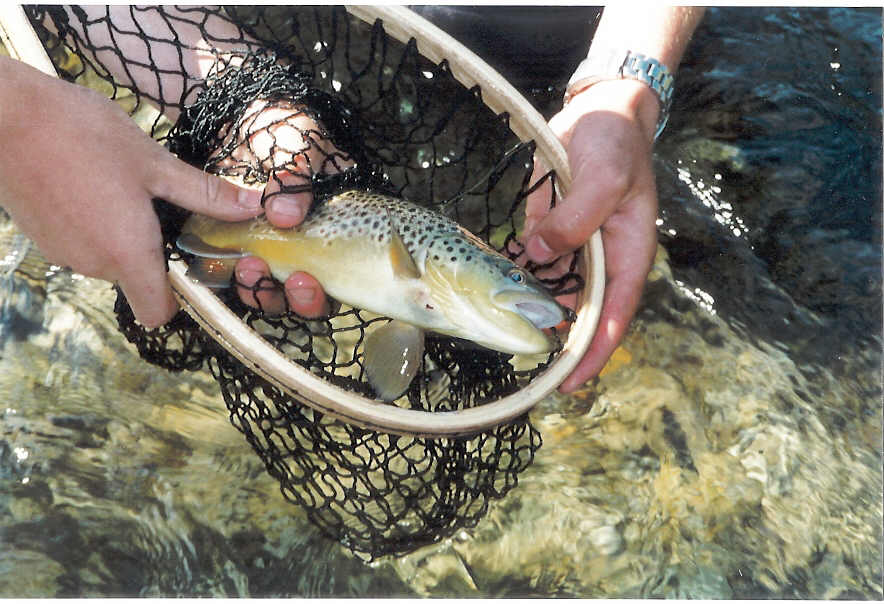 A nice brown trout pulled from an even nicer stream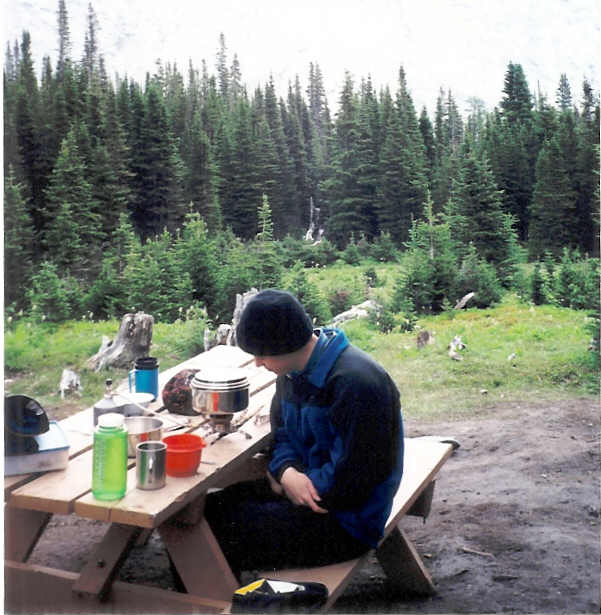 Freezing ourselves silly at Turbine Canyon.
About our trip into Turbine Canyon: it had been so cold for the last week of July and into Aug (02), upper Kananaskis River (by the forks) was actually clear; no jokes. I couldn't believe it, it is usually a silty torrent from what I've seen in previous trips past there, and from what I've read. Small wonder as to why there was fresh snow on Jellicoe (we were going to try it), so then hiked to NK pass, packed up and went home. I'd like to go there again very much, but when it's clear out.