07/07/02
Peter and I left the parking lot at 6:30am on our bikes. The temperature was a wintery 1C. We stopped a few times to warm our hands on unwilling body parts. After the sun managed to get by Forgetmenot Ridge, things warmed up and we kept on ankling towards Banded Peak. Just after the 2nd creek crossing, my chain broke. I managed to solve the problem without a chain break (I was stupid enough to forget mine...) and the scares of wasting a day that started at 5:00am, began to fade.
The day was incredibley hot (~30C) and if it weren't for a slight breeze blowing in from the disgusting amounts of snow further west, we'd surely have been cooked on the scree.
We took just under 9 hours car to car, and would have been shorter if it weren't for the complication with my chain (I also walked several hills in fear of putting too much tension on the chain again).
Pete taking a water break at some run off, with Outlaw peak rising above. We were thankful that there was some snow still melting to yield water for us, even if there was none for the use of ascent or a glissade.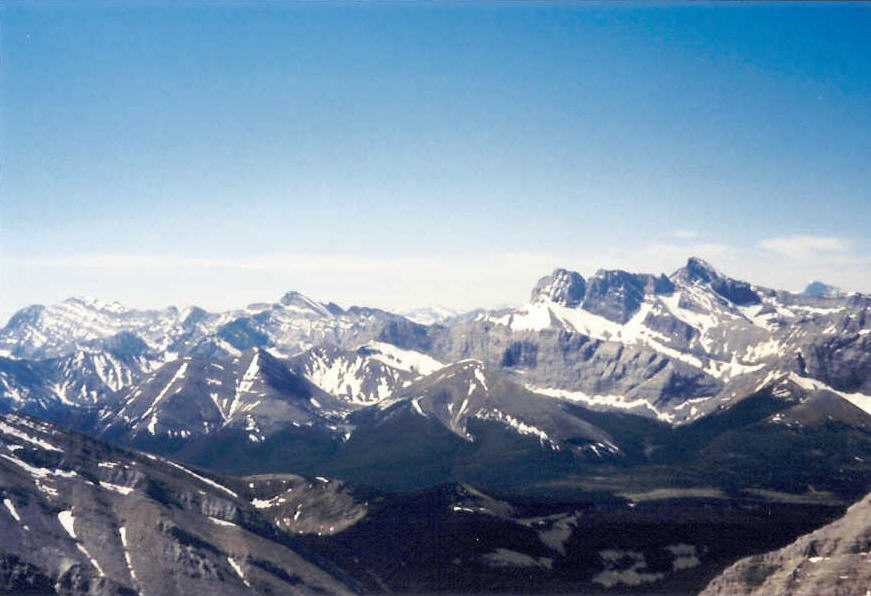 Looking SW from the summit of Banded Peak.
Mist Mountain on the left, Storm in the middle and Rae on the right. Still a shite load of snow left compared to last year.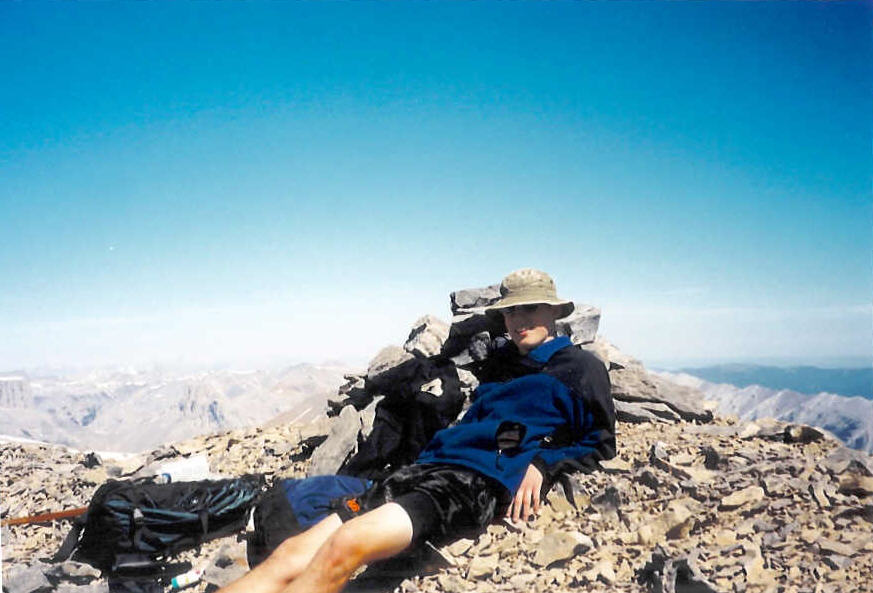 Pete on the summit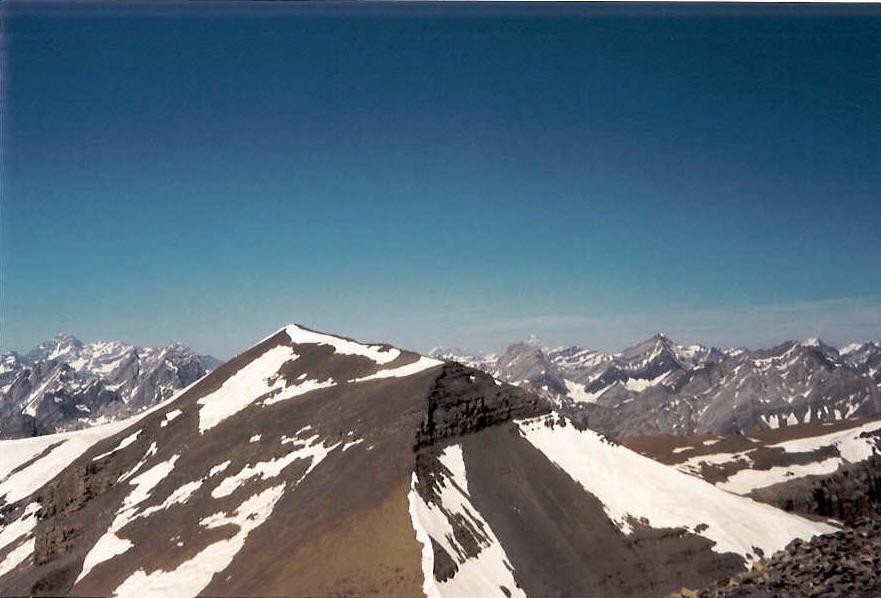 Here we have Sir douglas on the left, Outlaw in the middle and Assiniboine poking up over some other mountains on the right. Outlaw would have likely been more fun than Banded Peak that day. We could have at least glissaded some snow.
From the summit of Banded we could pick out 4 11,000'ners (Joffre, a piece of King George, Sir Douglas, and Assiniboine). You might even be able to see more around the Lake Louise area, but it was a little hazy that day. Damn good view for a mountain in the front range, if you ask me.
RT: 8.75hrs
RT: 8.75hrs