August 17, 2002
Pete and I went with our Dad on this one. We took up the easy scramble/hiking route on the south side due to the excessive amounts of fresh snow. Actually, I have to admit, we didn't make the summit; however we were only a few minutes from the top. I wish I had brought my ice axe for the east ridge, and maybe a helmet... the snow was pretty slippery. Pete and I passed a couple guys that over nighted, and after we turned around to pick up our dad a ways down, they passed us and kept going to the summit. We met them back at the basin and they told us they couldn't quite make it to the summit anyways, owing to a knife edge ridge created by the fresh snow.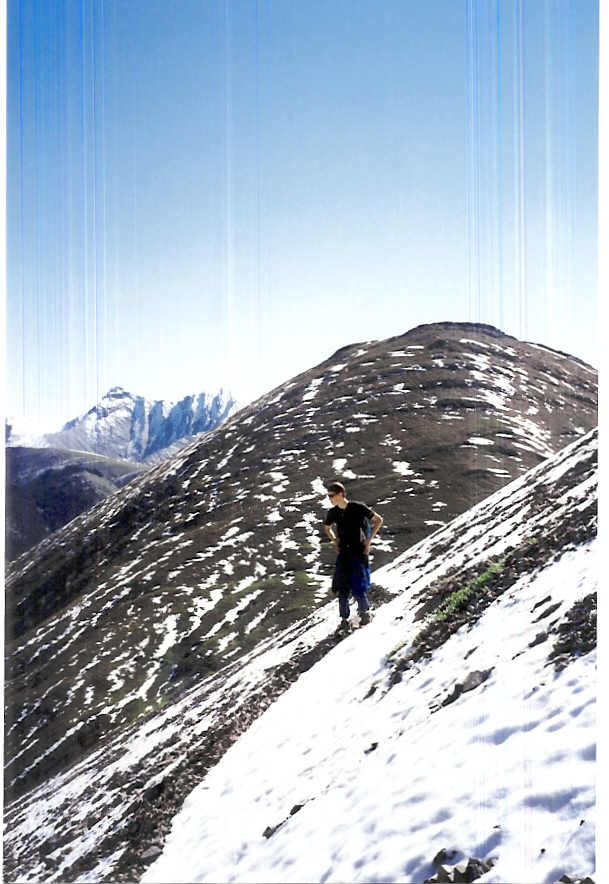 Pete on the traverse from the Nameless valley col. Kinda looks like October with all that snow, eh? At least the recent cold weather made for good views. It was the first time I've seen Mt. Harrison (the unknown 11000ner). I'd like to go scramble around there, but I don't know of any trails etc.
Some variation low down.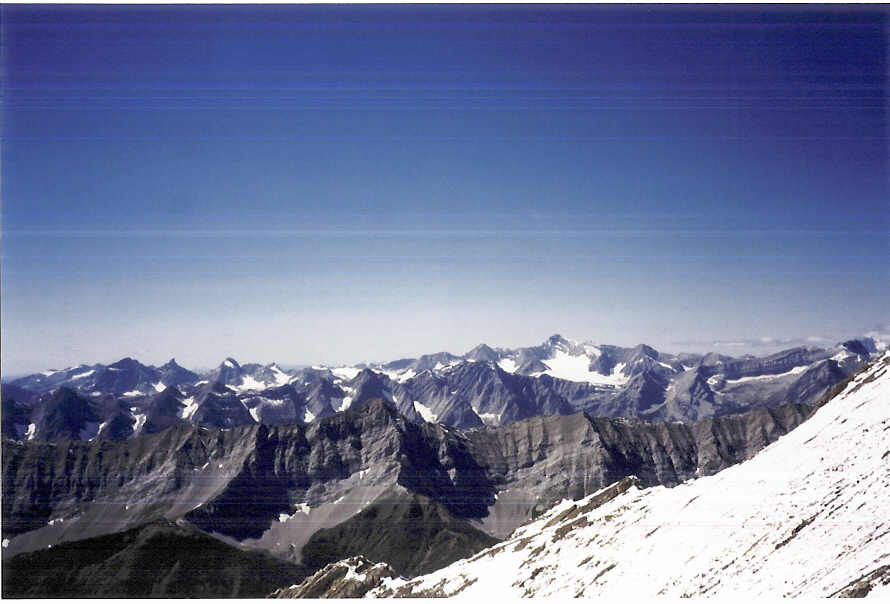 Looking towards Mt. Joffre, King George on extreme right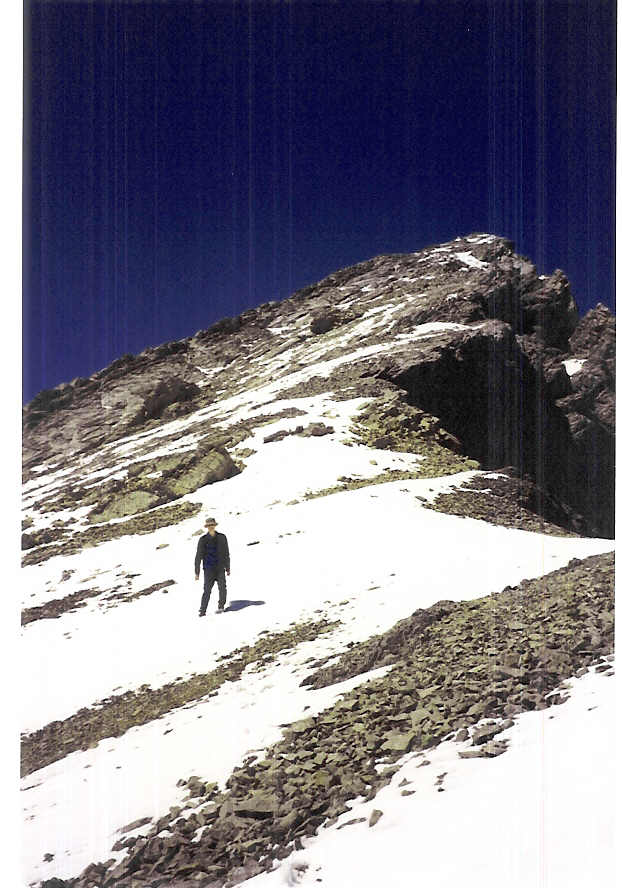 Looking up the east ridge on the way down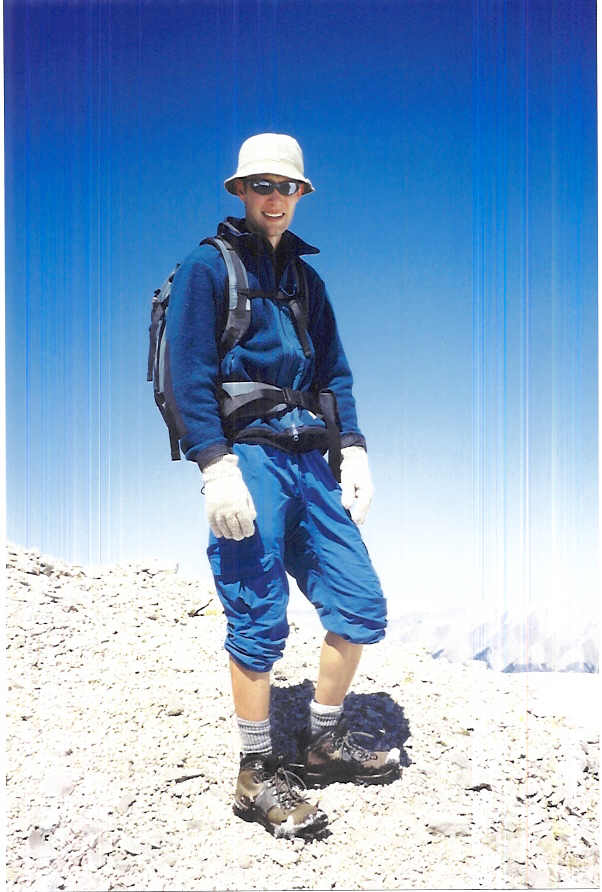 As high as we got... (see next pic)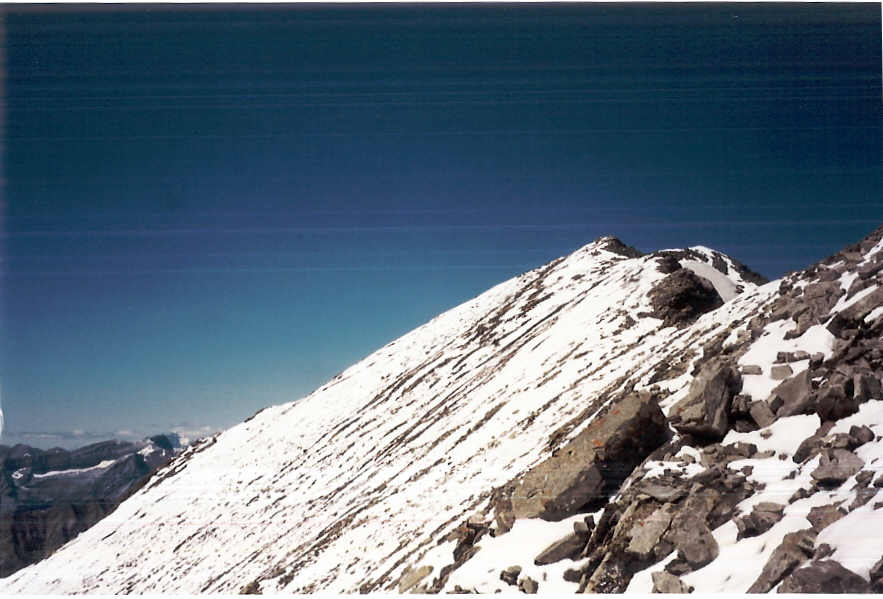 You can see the knife edge in the upper right.
As a side note: don't forget the guidebook at home.... I took us more than an hour of bushwhacking and tramping along the Lipsett logging road to find the trail.
RT: 9hrs (including the time lost finding the trail!)