I took my buddy, Luke on his first scramble. He didn't have proper hiking boots, so the next time I say 'let's go for a hike' I don't think he'll oblige. Anyways the day was nice, and I decided to go up the gully from the road. No approach here, and you don't even have to touch a bush, for that matter. However, stumbling back down the jumbled creek bed on a hot day wasn't very pleasent.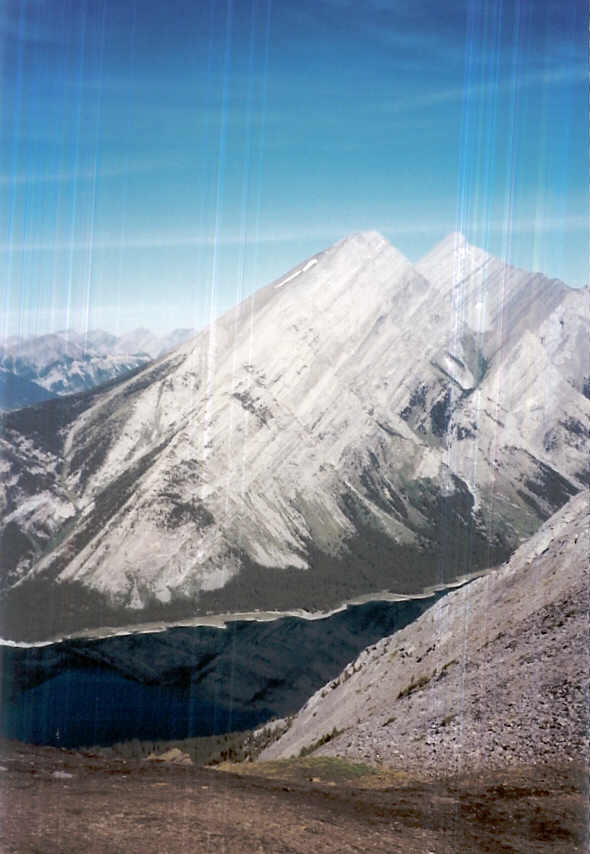 Mt. Nestor from the col... maybe next year.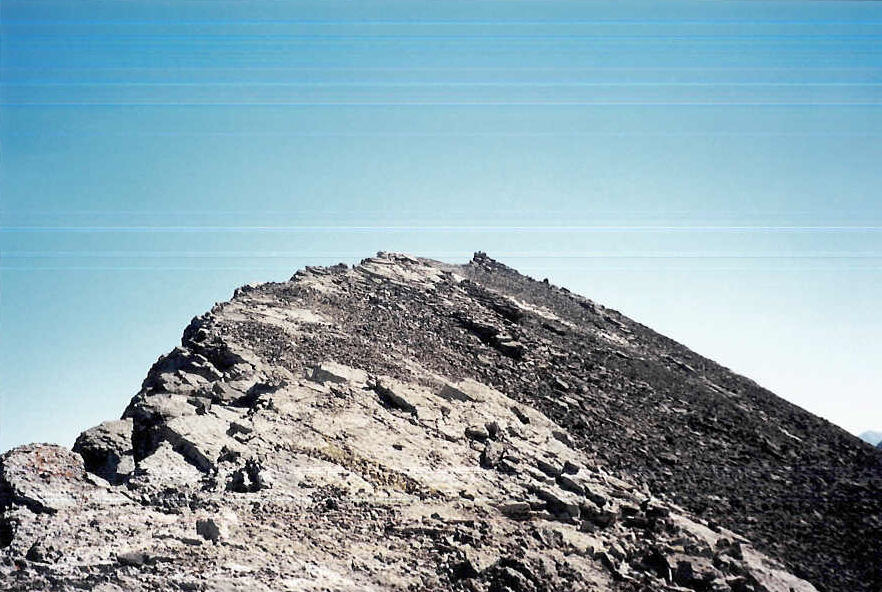 The final ridge
Once you reach the col, turn left (or right if you're coming from Buller Creek) and head up a scree face that narrows into a ridge higher up. The scree isn't very pleasent, but live-able. There's a few friction slabs to spice things up. Near the top there is a narrower slab you go over before you get to the ridge. Alan expresses concern at this part, but I didn't think it was that bad; but the heed his advice if there is snow on it. The ridge has a little exposure on you left as you make your way to the summit. It's in the middle foreground of the picture.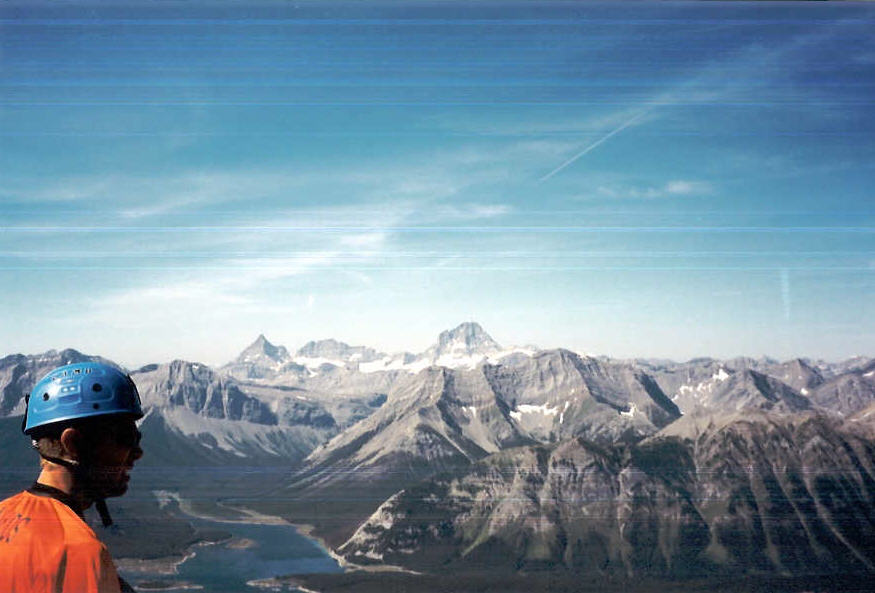 The big boys from the summit: Eon, Aye, Lunette & Assiniboine.
RT: 5.5hrs