Peter, his friend, Vito and I scrambled up Chester on a fairly miserable day. The lighting for pictures was bad, so I didn't take very many. There should be more to come, though. We hiked all the way to the lake, crossed the creek on the log, and followed a trail all the way to the ascent gully. The ground was mainly frozen when we were heading up, so it wasn't very tedious. Once you get to the col, turn left and follow a trail up the scree, or find your own way. Because it was cold, we had our mitts on and we didn't do as much slab scrambling as I would have liked.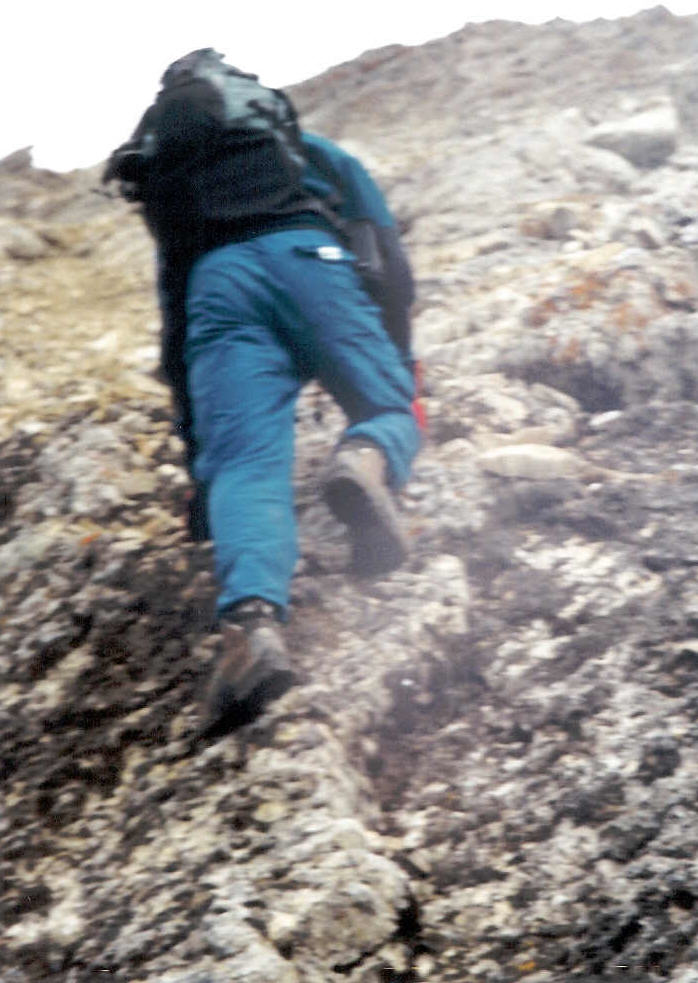 Frank scrambling up slabs
This poor quality picture gives an idea of what the scrambling is like. The slabs are terraced by small ledges of scree so you can take breaks whenever you want. You can however, stitch together almost continuous scrambling from the col to the summit. It's great!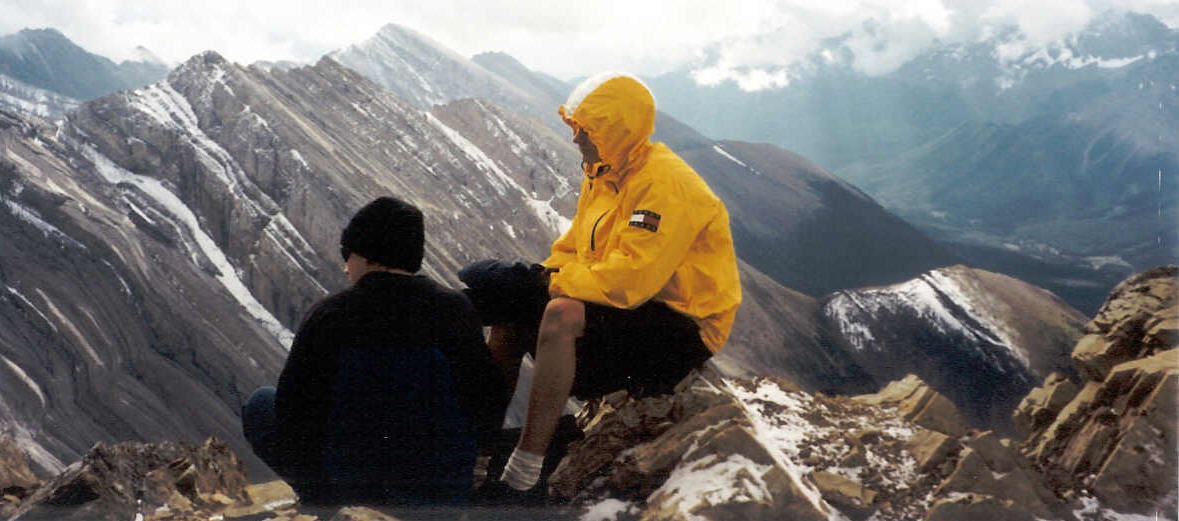 Pete and Vito on the summit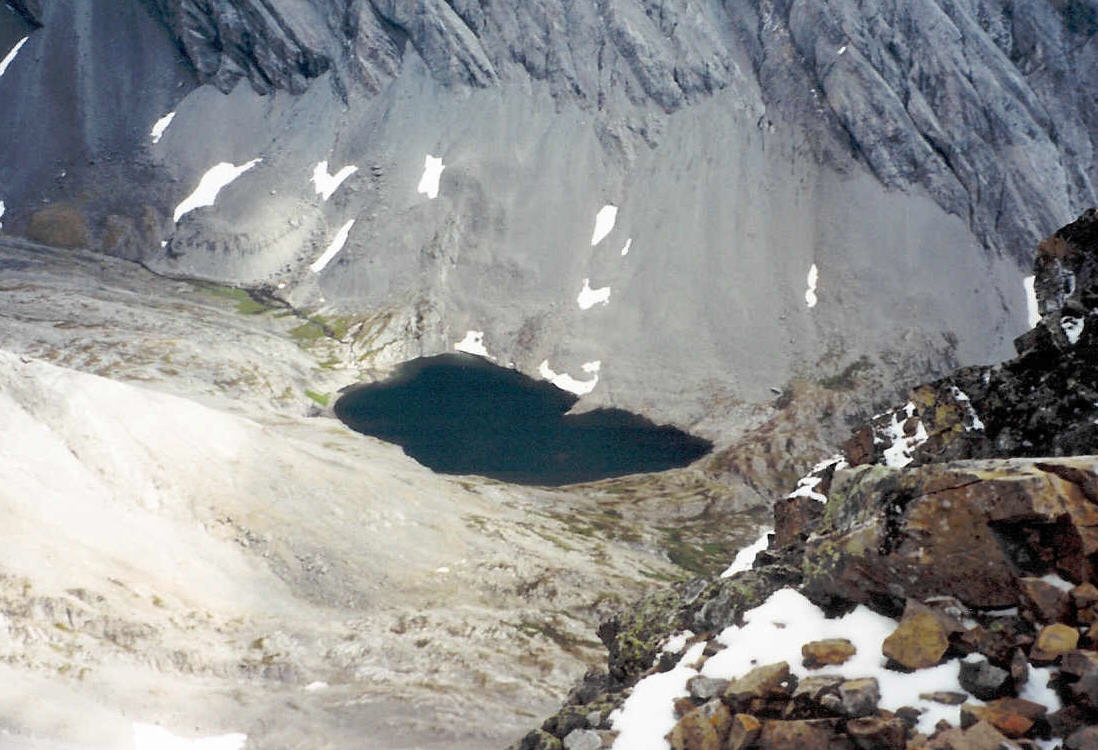 Upper Headwall Lake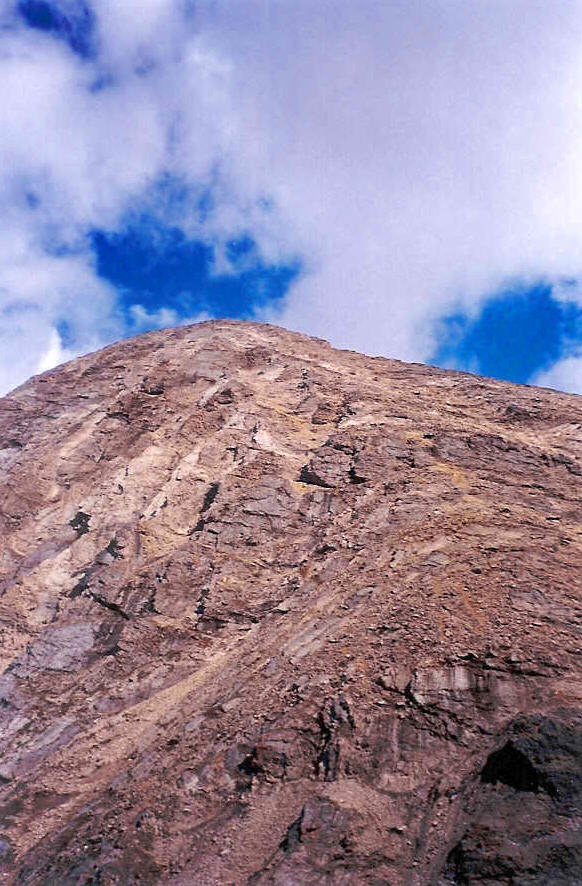 The upper mountain from the knoll on the other side of the saddle.
We thought about descending to Headwall Creek from the saddle, then back along the marked ski roads to the parking lot. When we got back down to the saddle though, there was a herd of Elk on the grassy slopes, some rutting - best to avoid that!
RT: 5.5hrs