We went up Ha Ling Peak (formerly Chinaman's Peak; I demand they change the name of Whiteman's Gap... I find it offensive, hahahaha yea right) in the morning. I had to drop my dad off at the airport at 5am, so I may as well make something of my day. We originally wanted to traverse over to Mt. Lawrence Grassi, but fresh snow stopped our progress; so we tagged those two nubbins that are equally as high as Ha Ling.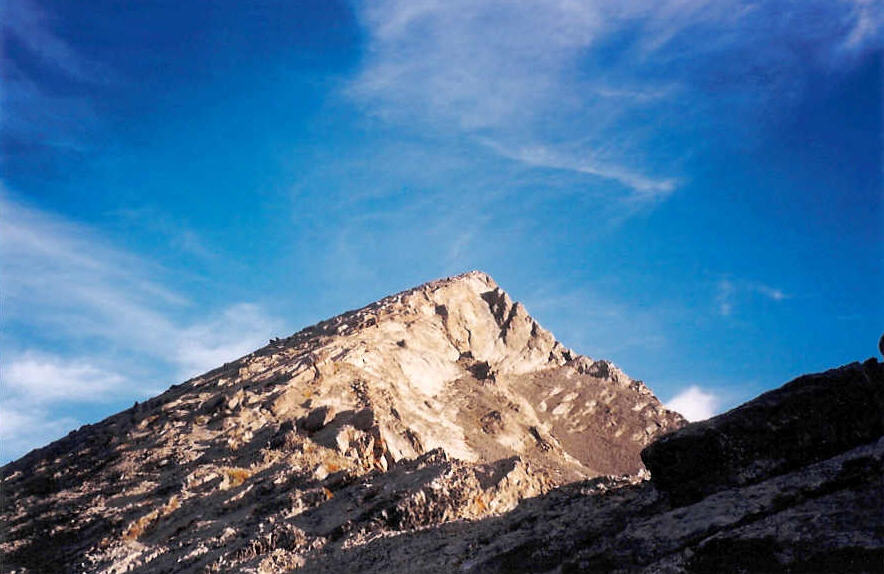 Early morning sun was nice, but it was still pretty darn chilly.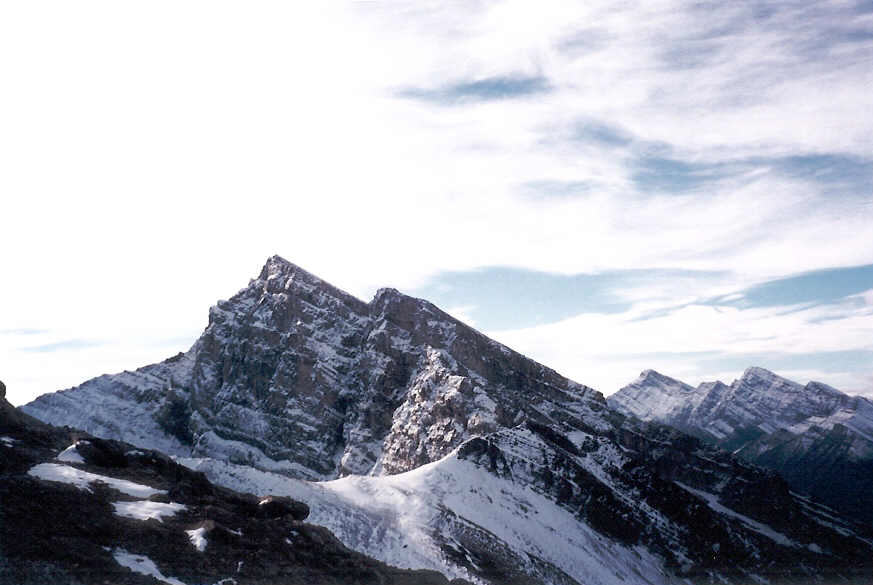 Mt. Lawrence Grassi from summit
As you can see from the pictures, there was no snow on Ha Ling, but plenty on Lawrence Grassi.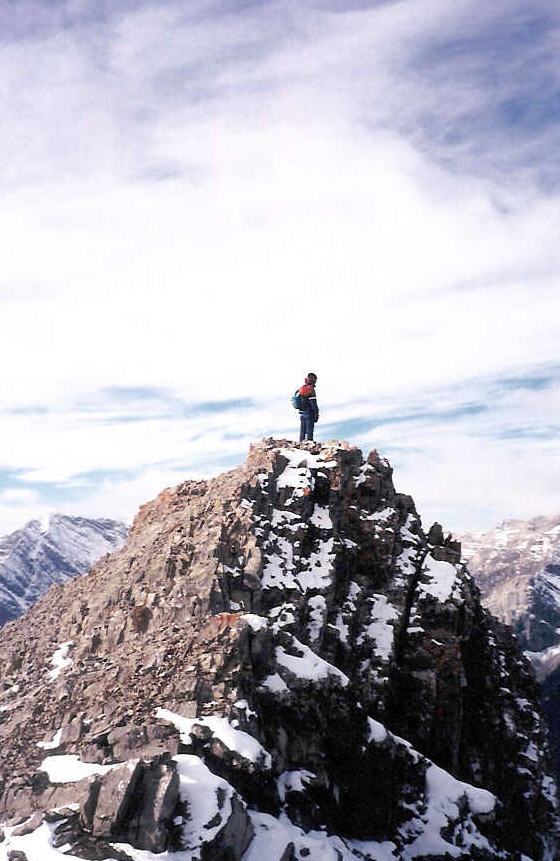 Peter eyeballing the traverse.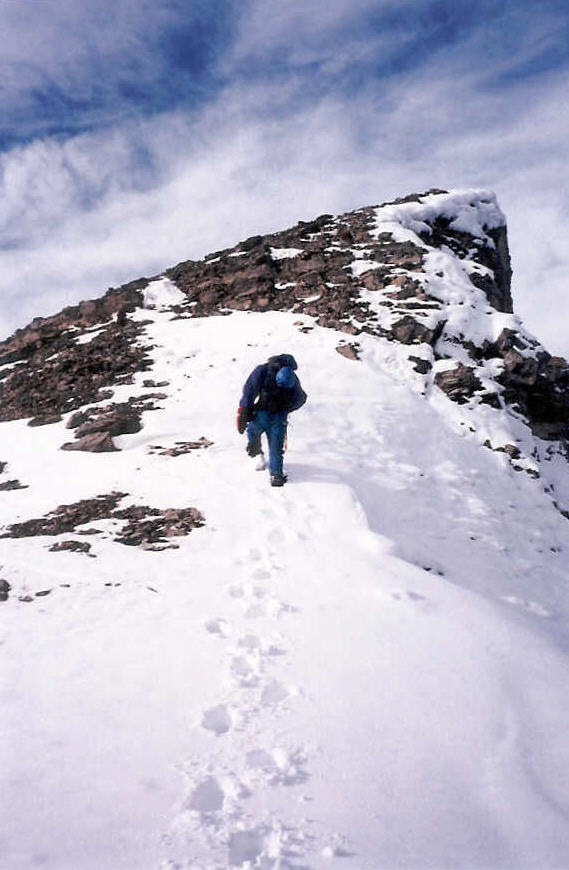 Frank on his way over to check out the traverse.
RT: 3.5hrs