May 19/03
The second outing of the long weekend. There had been some fresh snow on the day before, but all was clear until tree line, and then is was typically calf deep snow, with boot pens only ankle deep. I think this mountain left me more tired than any other, even Banded Peak; seems odd, but it did. The pull to tree line is quite the grunt, then when we got to the ridge, it seemed like it would never end. I should have brought my ice axe but didn't, and we should have theifed our mom's trekking poles but didn't, as we thought she was using them that day. Were the ridge dry, I'm sure traipsing along the crest would be pleasent, but there were cornices up until the window, so side hilling the ridge was quite the test of my patience.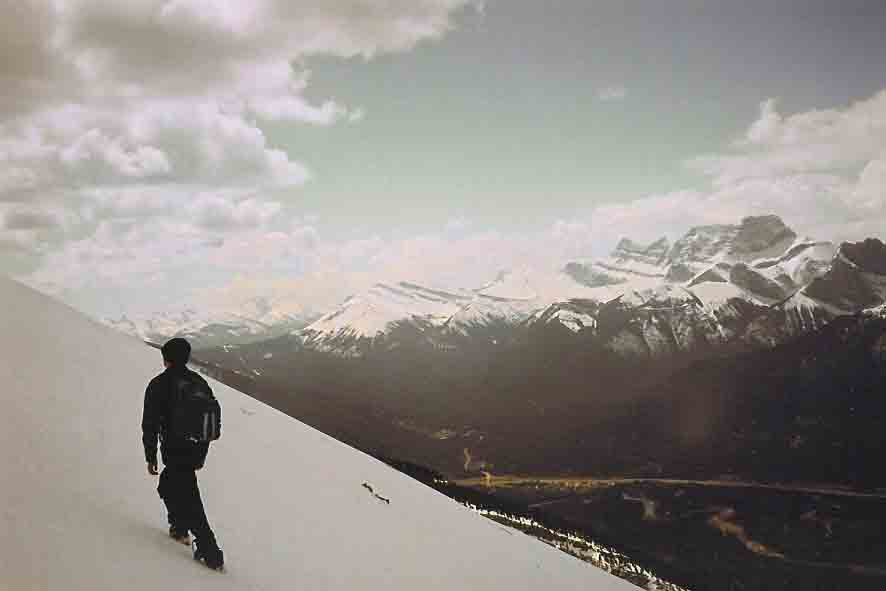 Pete pulling up to the ridge.
It's probably close to 900m to the treeline, so we were quite happy to escape the drudgery of the trail. Unfortunately, the clouds moved in, and the wind picked up; quite a change from the perfect blue, warm skies of earlier in the day.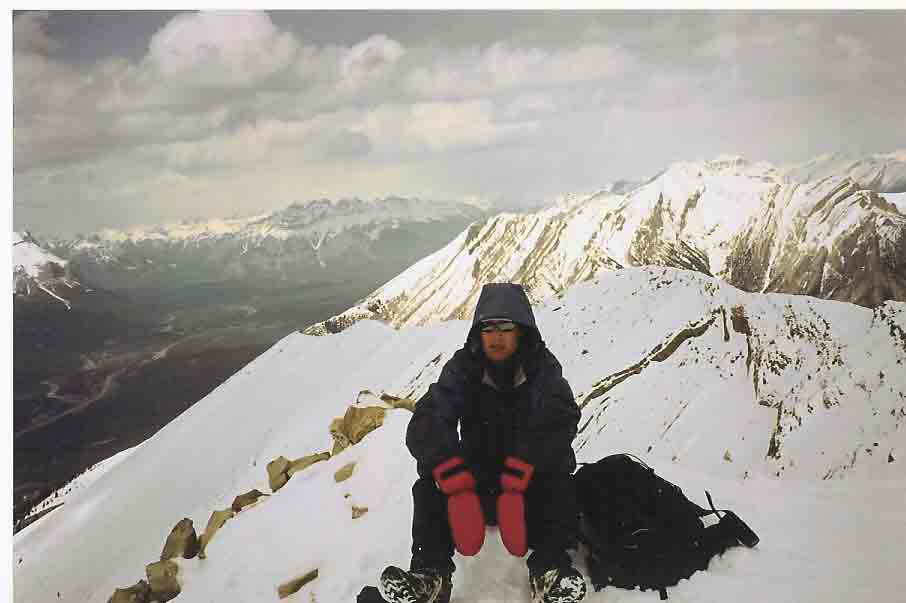 Frank on the summit. Cascade at head of valley.
After 4 hours of tramping, we made the summit. "Finally!" you say - I agree! I guess I'm not quite in my 'summer' shape yet, but the snow did slow us down quite a bit.
RT: 6hrs