This was an ACC trip led by Frederic Labarre. It was easily the most people I've ever been out with before... 15ppl. There was a torrential downpour from Lac des Arcs all the way to the pull out, after waiting a few minutes it let up to a drizzle, so we set off. After about a half hour the rain stopped and there were only a couple other bouts of spitting. The pull up to the shoulder is a good grunt, however it wasn't as taxing as if I we were in a smaller group. Going up it was like a train of asses... donkies that is, though I always tried to stay up near the front.
Near the top there was a route finding decision that boggled my mind, but I went along with it anyways. We traversed out below the first summit towards the North summit, before running into really soft snow. Those of us with ice axes and the know how, tackled a steep (60 degrees, lessening to 30) snow slope to gain the ridge. Why we didn't take the ridge proper from the get-go was beyond me; that way everybody could have made the summit instead of the 7 or 8 that did.
Descent of the upper mountain was slowish, then when we got to treeline, Andy, Bruce and I started moving down more quickly. Andy and I went down a side gully of the main one, running down seperately, finding shelter from eachother's rockfall, then waiting for the other to continue on.
We got back down to the cars at 5pm... which left me just enough time to grab my stuff and get my ass to work at 7pm!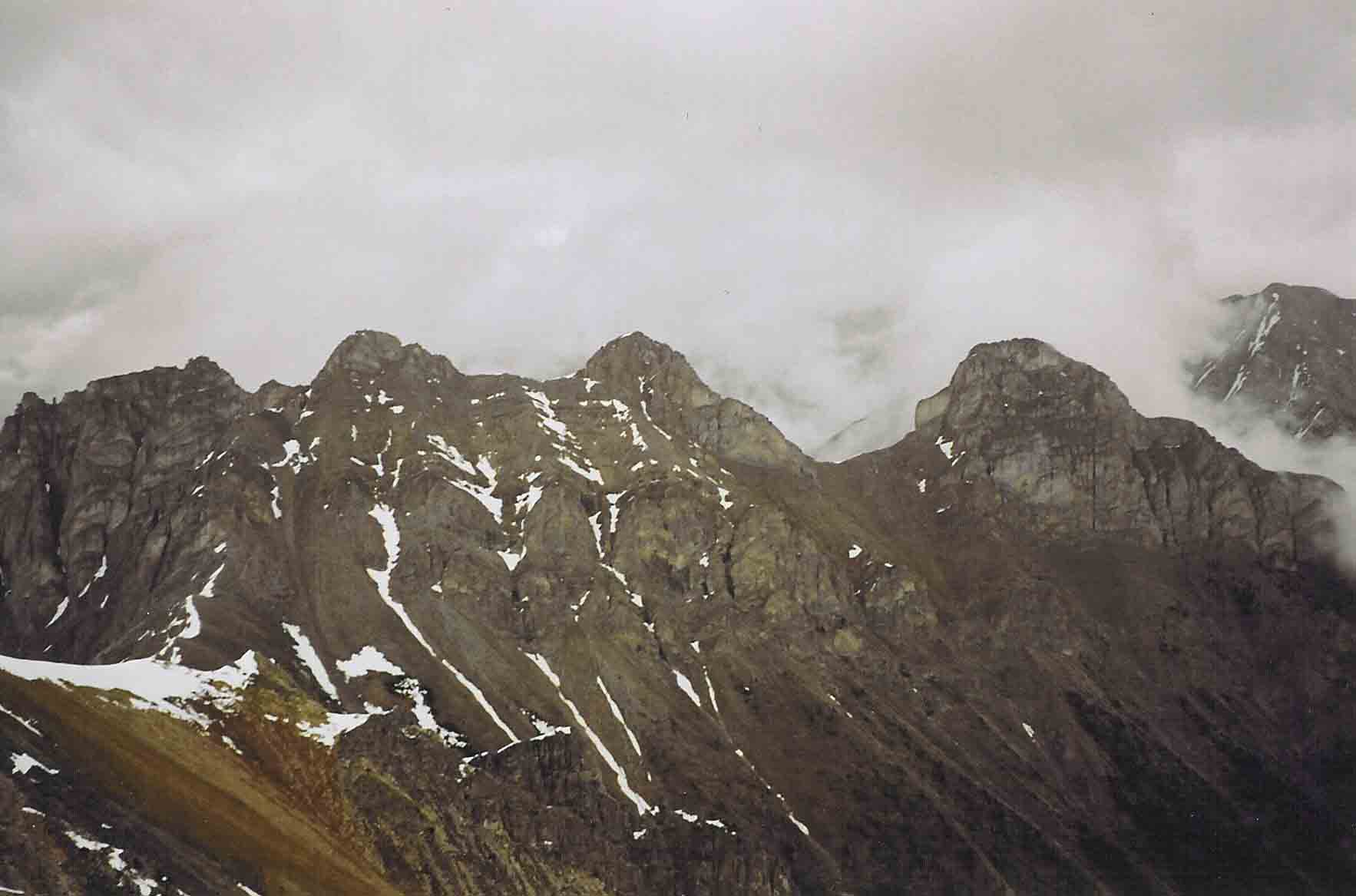 Mt. Edith from the shoulder on Cory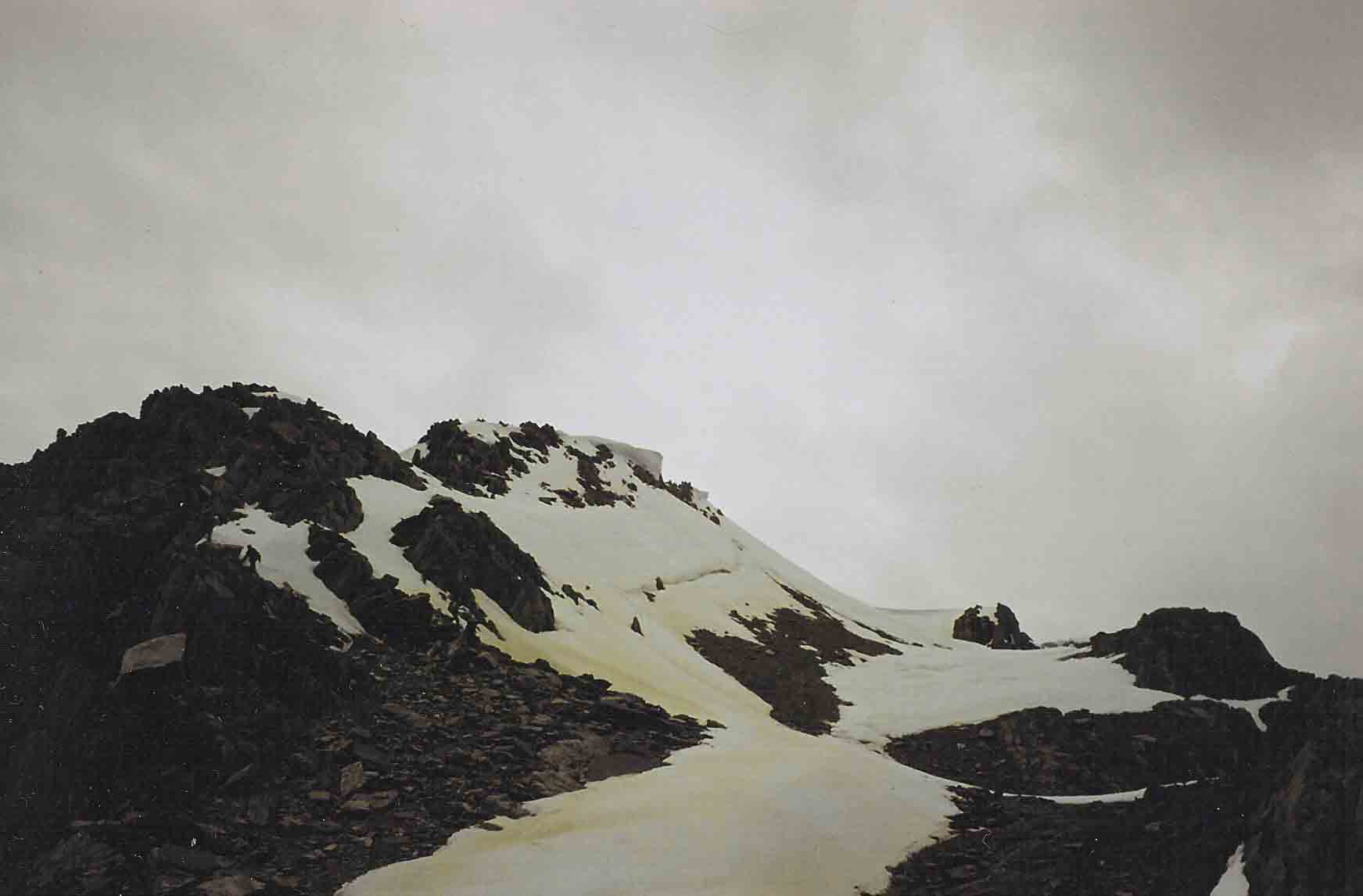 Almost there...
In the photo above, we traversed out below the summit ridge. We went straight up over the snow close to where the cornice is. What looks like a crevasse, is actually an oddly located cornice that melted back - that was the steep part!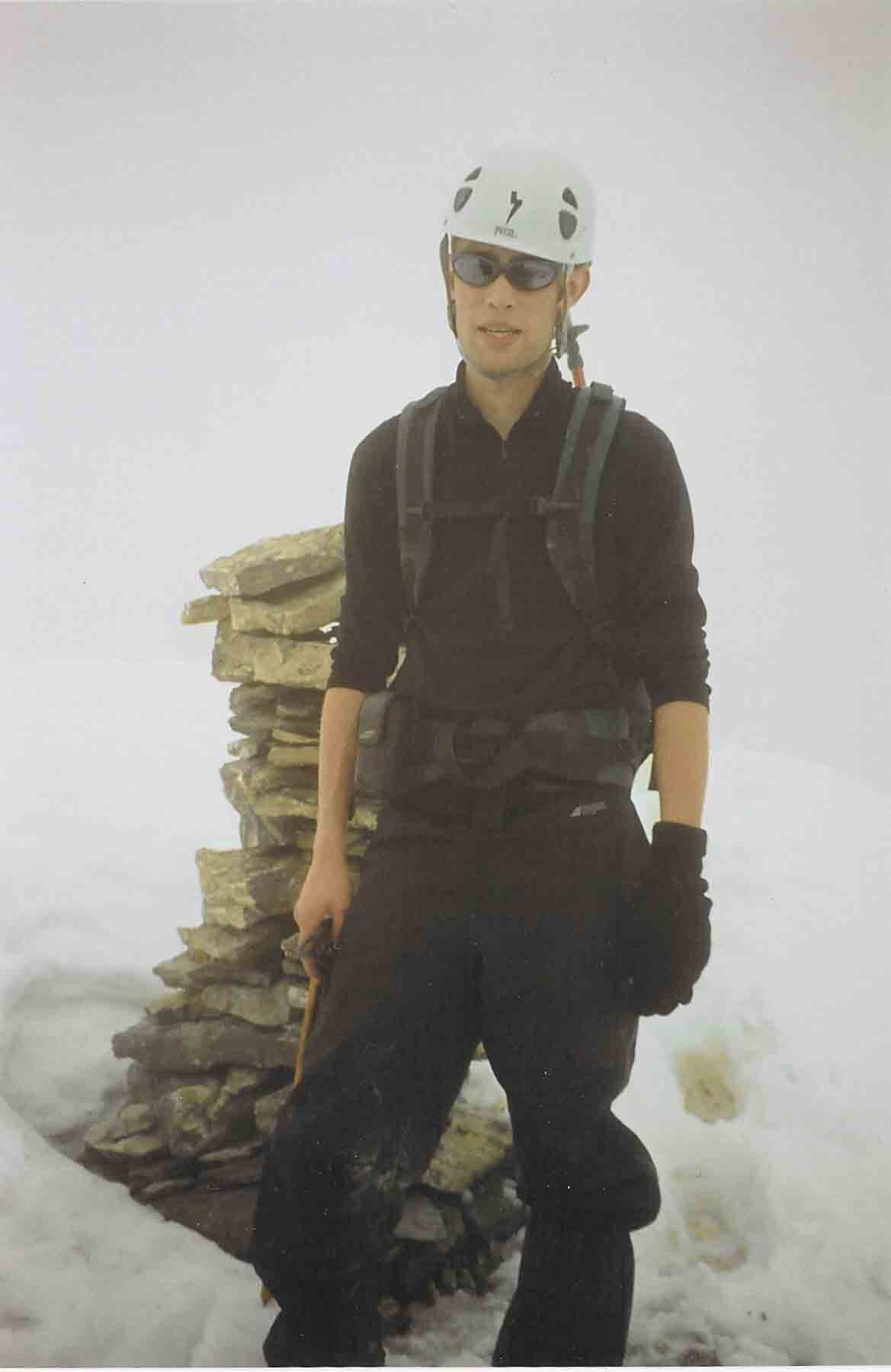 What a view!
I don't recall ordering pea soup! Visibility was down to as little as 5m, but it did clear up quite a bit towards the north by Lake Louise, after we came down off the summit..