Sept 14/03
For a peak that holds an outstanding view, we sure picked a hell of a day for it. Actually, the forecast a few days in advance was very promising, but turned worse with each passing update. However, it was still supposed to be pleasent - partly sunny. Once we gained the 'shoulder' a light snow started. The cloud ceiling stayed just above the summit, so it wasn't too bad. By the time we were descending the last couple hundered meters to tree line, the rock had become wet. I'll warn that the slabs were quite slippery, more so than other wet limestone I've encountered, and it took at little extra time/caution to descend.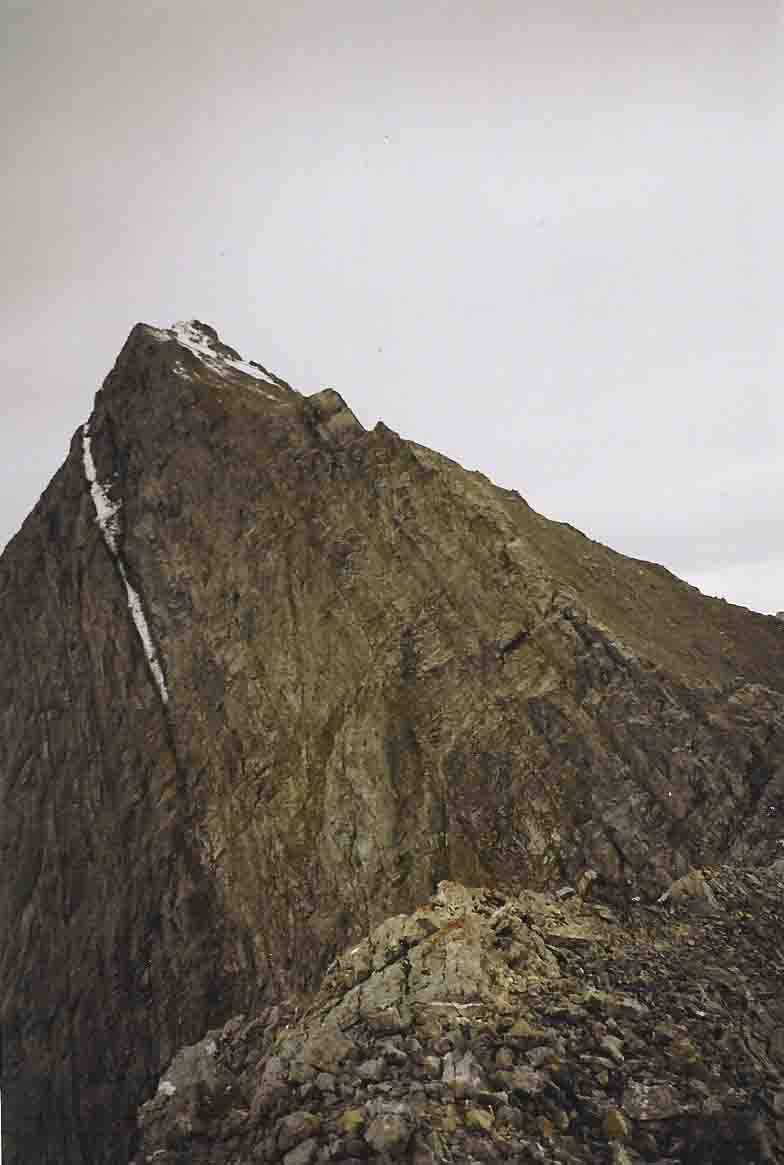 False summit from the shoulder.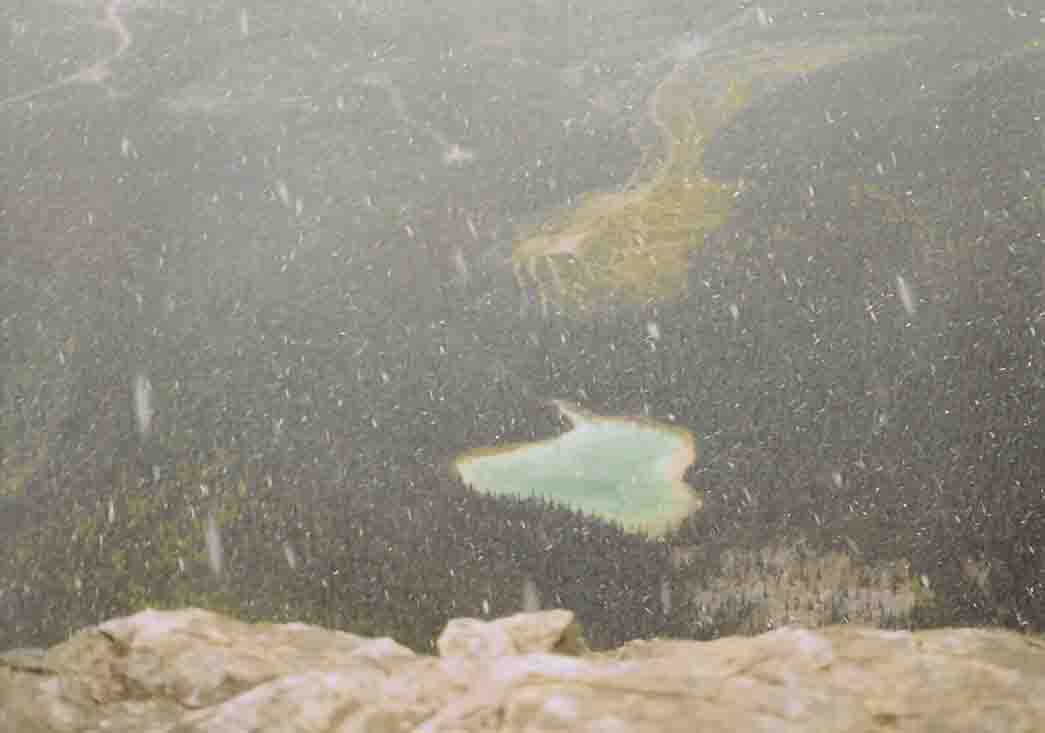 Marushka Lake and snow.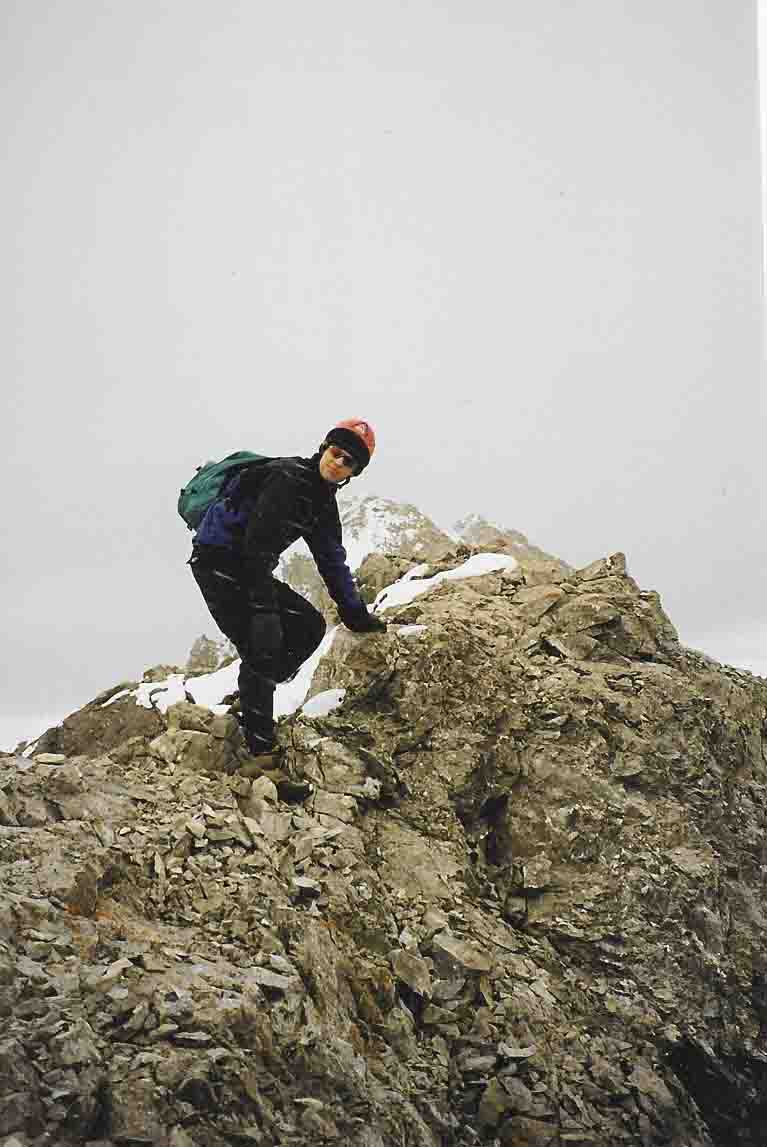 Pete nearing the summit... this was really the only exposed part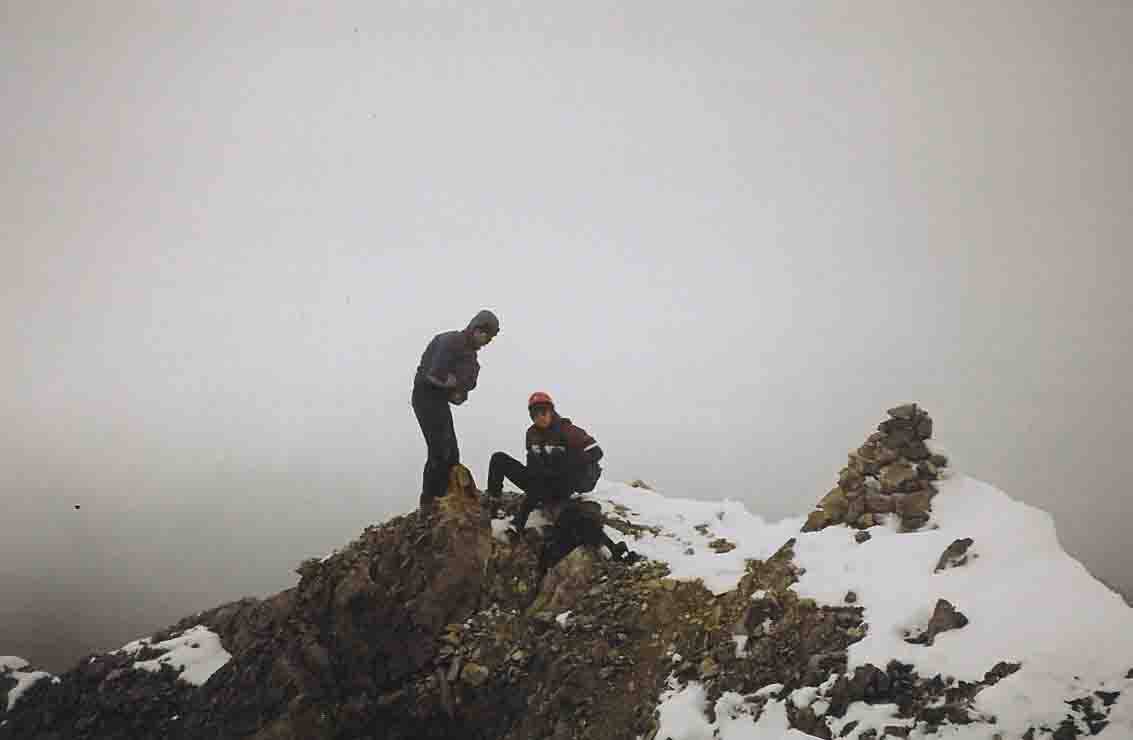 Vito and Pete on the summit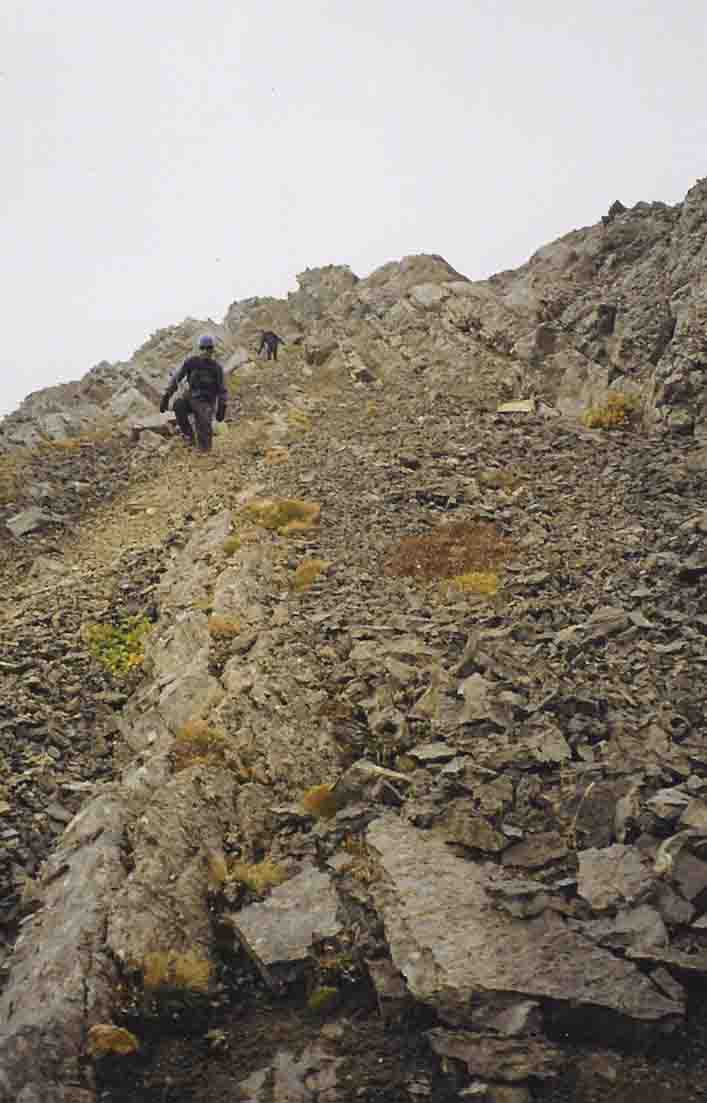 Vito and Pete ambling down the lower section
I quite enjoyed this scramble, and were it not for the weather I'm sure I'd have an even higher outlook on it. From Karst Spring there's a decent trail that makes it's way up to the top of the treed ridge, then heads downhill into BC. We headed up through light trees at that point. On the way down we didn't try very hard to find the trail, so we trashed (slip 'n slided) through the trees back to the spring, emerging as very soaked individuals.
When we were setting out there was a guy in the parking lot with two ice tools on his bag; I couldn't imagine any goal he had in mind with that kind of equipment in this area/time of year. Not even Assiniboine made sense, plus his bag didn't look heavy/stuffed enough for that kind of adventure! Hmm, I should have asked him.