15/06/04
Shockingly, the weather forecast for Banff was wrong;-). We still managed to tag all three summits of Edith. Despite the snowy conditions, it's a really great scramble. The chimmney on the South Peak was more akin to ice climbing! There was a large snow/ice lump, crotch height, halfway through it, making it quite awkward.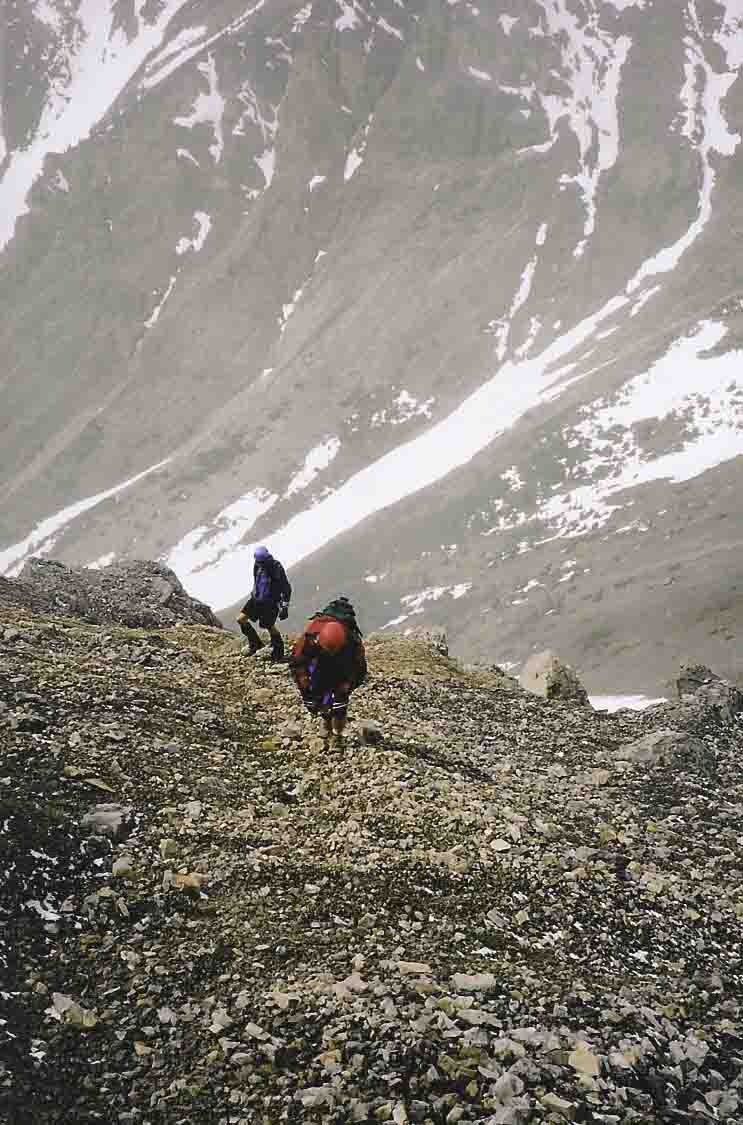 Pete and Vitto churning their way up N pk.
Frank topping out the NW facing chimmney on N pk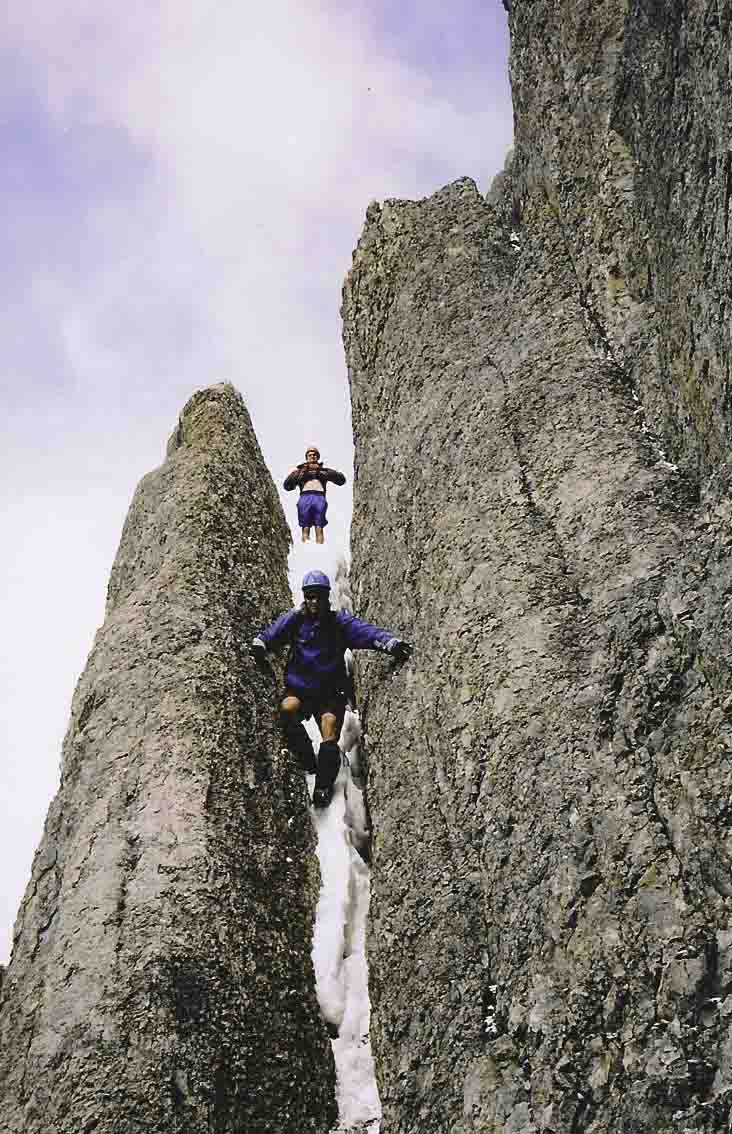 Pete showing skin, as Vitto works his way down the S chimmney on N pk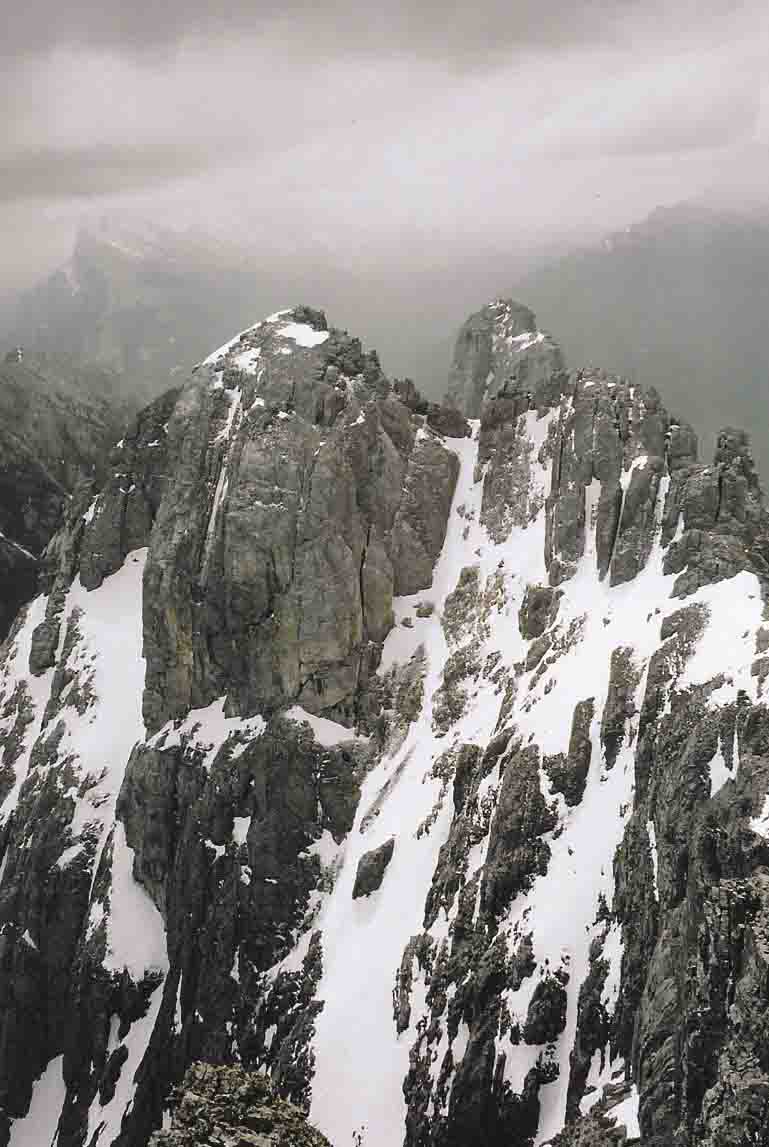 Looking towards Centre and South peaks
Working our way to the top of Centre Pk
We stayed on the ridge most of the way to Centre Peak to avoid the snow, and didn't encounter any awkward moves. The gully down to South Peak was full of hard snow, but was down climbed without axes or much difficulty.
The hardest part of the trip was the tunnels full of ice and snow. Even though quite awkward, we didn't even check out the ledge around the side. At the top of the tunnel, we dropped the bags (why we didn't do that at the *bottom, I'm not sure, duh...) and followed bits of trail and cairns around to the ridge. We ran out of film so I didn't get any summit shots. On the way down, I decided to try a crack to the E of the tunnel (very steep and loose), while Peter and Vitto went down the tunnel without difficulty.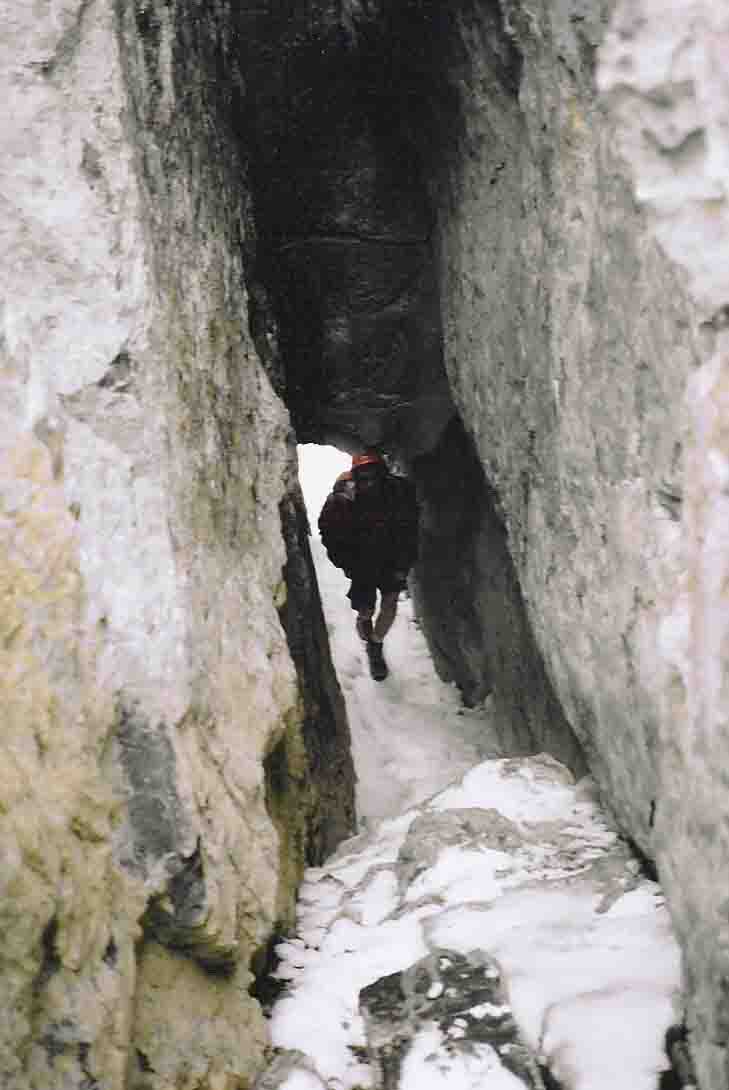 Pete coming through the tunnel
Frank on a fun section just below the top of S pk.