14/08/04
A very fun trip with Sonny, Bob and Dinah. Views and the company were great, despite the overwhelming heat. Niles a pretty long walk, but it was worth it, if not just for the laughs. If you hunt it out, the rock is pretty solid, but the rest is just choss.
Mt. Niles from Sherbrooke Lake... still a ways off
Sonny working his way up the ridge.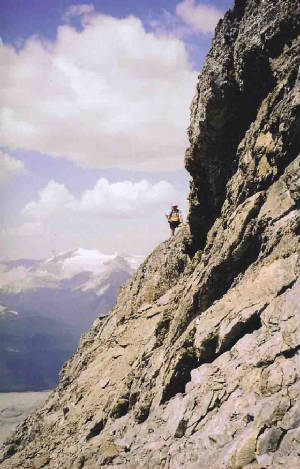 Sonny finds some steeper scrambling on the ridge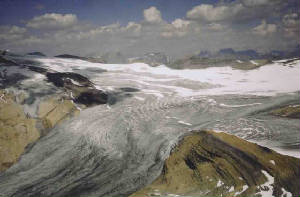 Watching the ice recede